Book 'Em
My piece for Hero Complex Gallery's I Am The Law / Life of Crime, a tribute print to Hawaii Five-O, past and present.
1968's
Hawaii Five-O
coined the famous phrase "book 'em", with suave Jack Lord as Steve McGarrett. The long-running series wowed viewers with oftentimes gritty story lines and beautiful island vistas. In 2010, a new generation of crime genre fans came to know 'Five-0' through Alex O'Loughlin as McGarrett. "Book 'Em", is a tribute to both the old and the new with a bright tip-of-the-hat to the gorgeous islands they call home.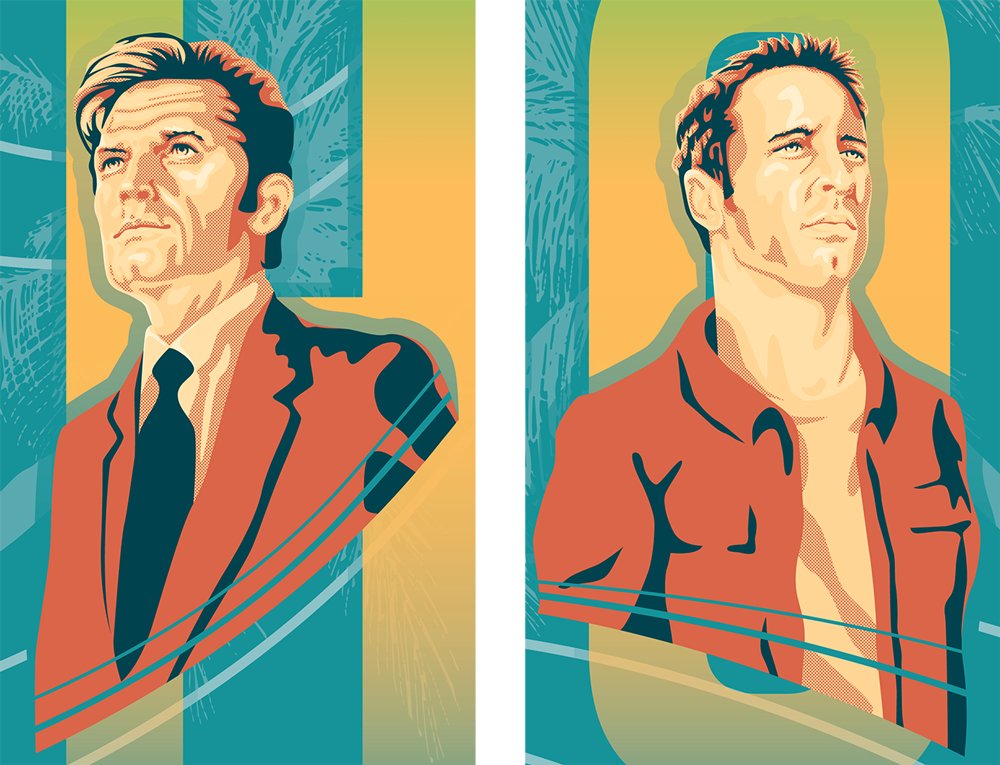 Here's Lord and 
Alex O'Loughlin up close. I began with a sketch of both actors, then used a limited palette and dot pattern to fill out the shading in Photoshop. I used that blocked image to create the vector shapes in Illustrator. They were then placed on top of the H 5-0 'title' with a map of the islands and bordered with a custom 'aloha' pattern.