Classic Movie Illustrations
Illustrations inspired by classic films.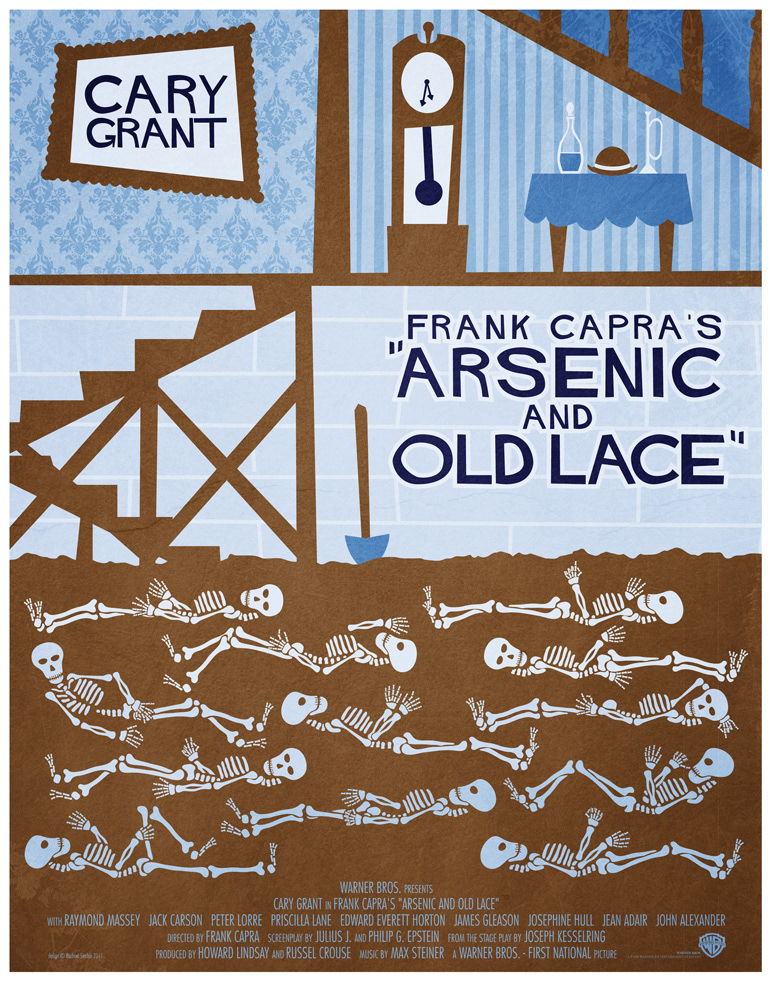 Teddy's in the basement digging the Panama Canal! Well, not really, but don't tell him that. "Arsenic and Old Lace" was a honey of a film from Frank Capra starring the brilliant Cary Grant. This madcap comedy from 1944 is full of superb acting, witty dialogue, and chilling laughs. It's always been a favorite of mine so I decided to design a poster in the style of film and design genius Saul Bass. This two-tone poster has haphazard angles, crisp lines and just the right amount of playfulness. I even designed custom damask wallpaper with tiny skulls and crossed bones.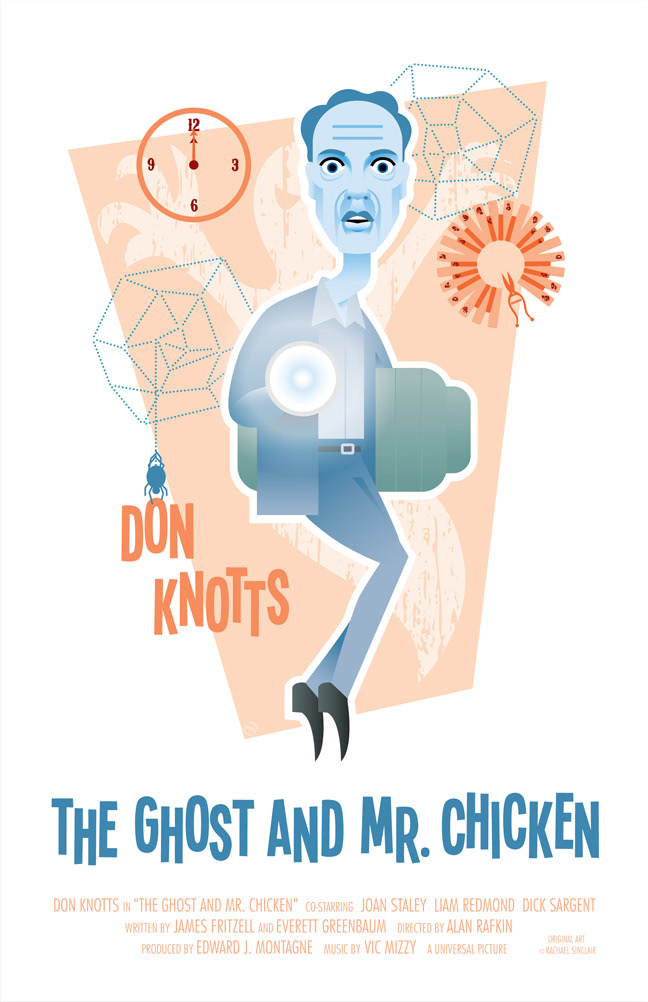 "Attaboy Luther!" There's angry organ music coming from the old Simmon's mansion. Who better to investigate a 'murder house' than bundle-of-nerves typesetter Luther Heggs. Don Knotts stars in "The Ghost and Mr. Chicken", a gem from 1966. From the rubber-limbed Knotts to the 'Bon-Ami' granny and the cosmic vibrations of the Psychic Occult Society of Rachel Kansas, this movie never fails to bring a smile. For this poster, I thought the always clever caricature style of Kirsten Ulve would be perfect considering Don Knotts was nearly a living caricature of himself. I kept the layout simple and allowed for plenty of white space. This piece gave me an even deeper appreciation of Ulve and the kind of work she does.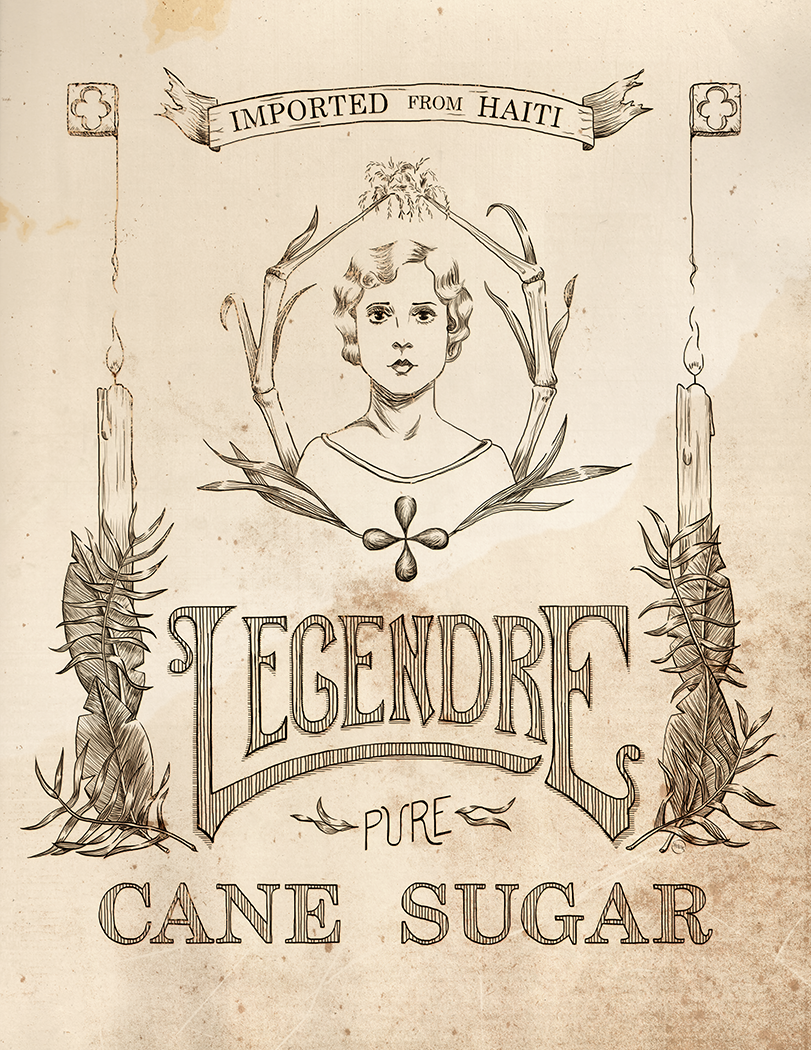 With this piece, I wanted to experiment with digital inking to create an antique label look. White Zombie with Bela Lugosi is quite the work of art on its own. All of this was done freehand with the Wacom tablet in Photoshop.