Scooby Doo, They're Coming for You!
A Scooby-Doo poster for a Warner Bros. animation tribute show in Anaheim, California.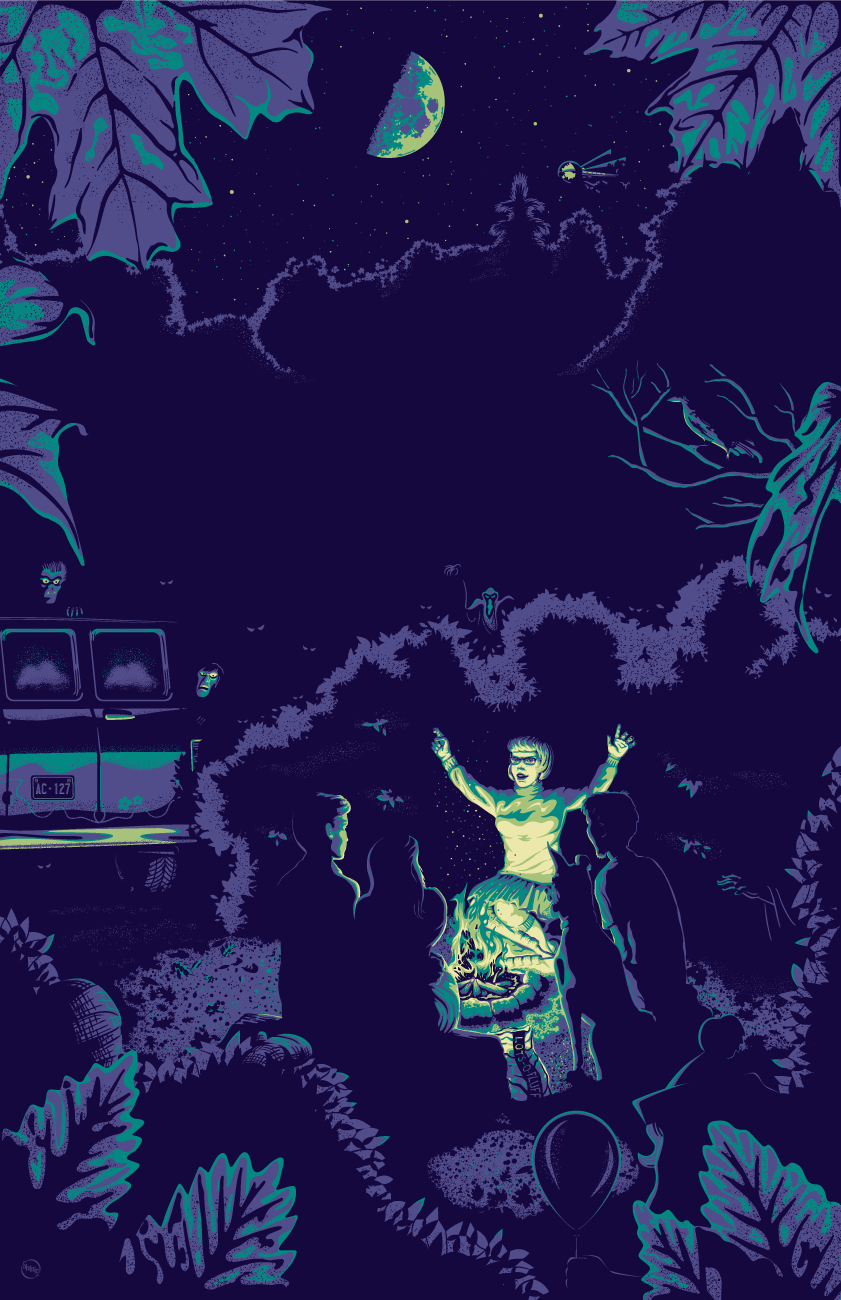 I was very honored to be asked to participate in this Warner Bros. animation tribute show, curated by Dennis Salvatier and Eva Sowinski. When I received the list of topics, Scooby Doo was a must. I have always loved those meddling kids and their dog.
In this piece, I wanted to portray the gang in a different way and I was having a hard time coming up with a direction. After an afternoon of watching the 90's TV show
Are You Afraid of the Dark?
, I had my answer. Here we find Fred, Daphne, Scooby, and Shaggy listening intently to a ghost story told by Velma as a camp fire crackles. The Mystery Machine is nearby, likely containing the sleeping bags and lots of extra snacks. Maybe the host of famous villains are just showing up to share the toasted marshmallows... or maybe not! I've featured the Space Kook's ship, the Werewolf, the Creeper, the Mummy, the Ghost Clown, a spectral reaching arm, and the Phantom Shadow.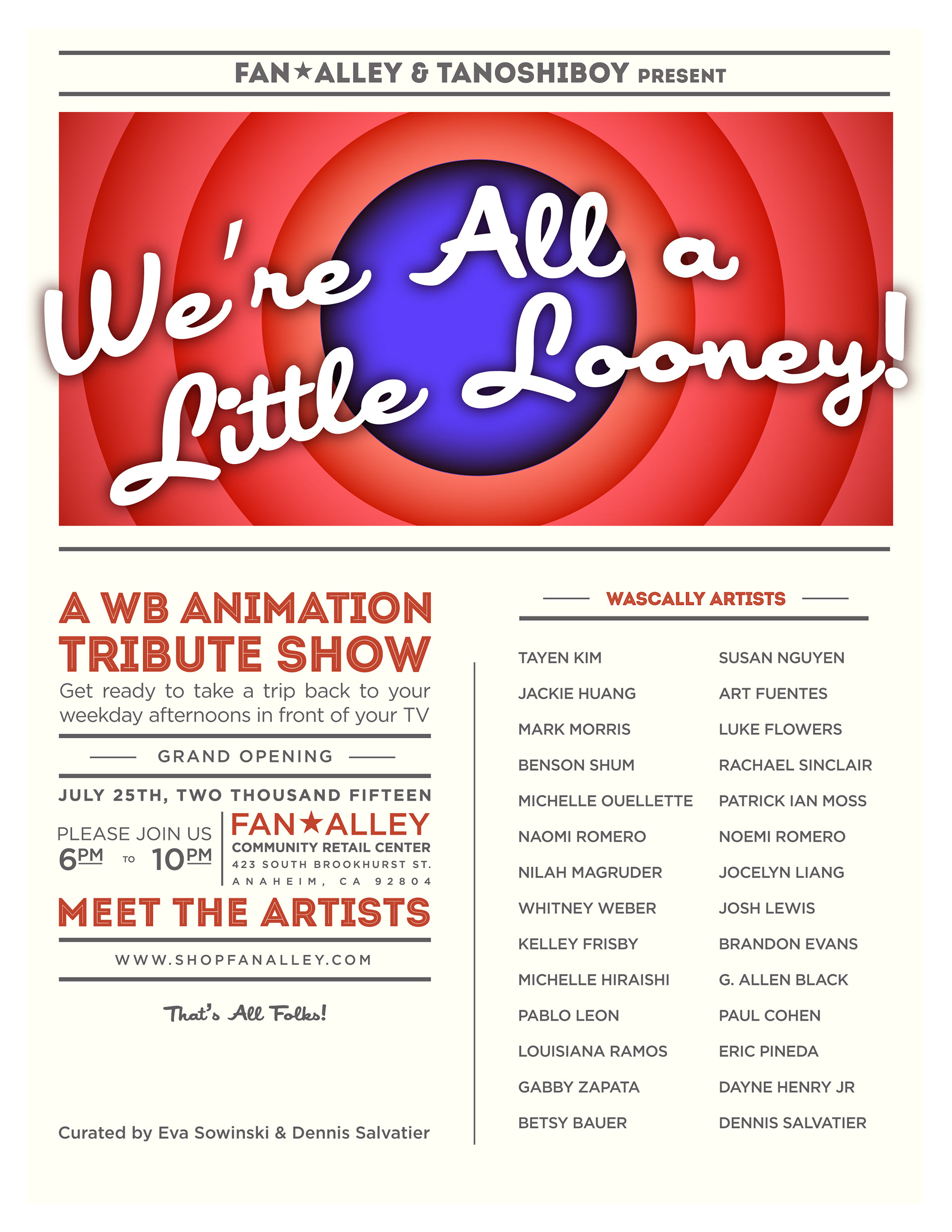 This piece began as freehand sketches in Photoshop, combined and polished in Illustrator. I chose the colors from the original cartoons.
Below, you can see the outline view of my vector file.