Explain Yourself - Alice's Adventures in Wonderland
An interpretation of Alice meeting the caterpillar for Hero Complex Gallery and Disney.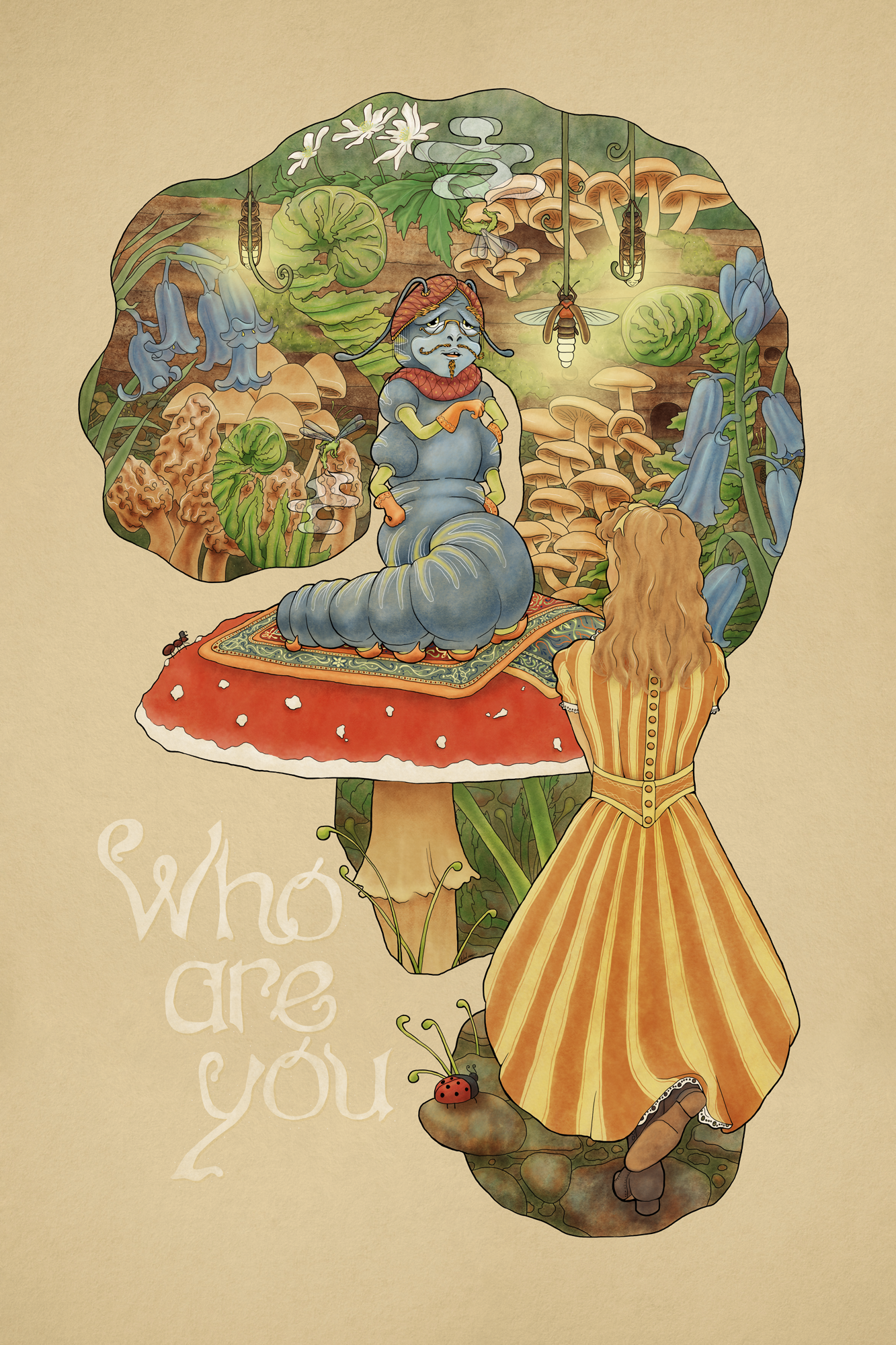 I was incredibly honored to be asked if I'd like to participate in
Disney's Alice Through the Looking Glass Art Showcase
Presented by
Hero Complex Gallery
and Disney Fine Art by Collectors Editions. The show features more than 50 female artists and was built around the stories (and film adaptions) of Lewis Carroll's
Alice
creations. It's a dream come true to have one of my creations owned by Disney.
I chose to do a more traditional 'storybook' illustration of Alice's meeting with the caterpillar, all enclosed in a giant question mark. The flora is all inspired by the forests of England and Alice wears a striped dress as tribute to Tim Burton. At the behest of Disney, I omitted the hookah. (You can see the original version below.)