Gallant Fox
A promotional poster design for Gallant Fox, 1930 Triple Crown Winner.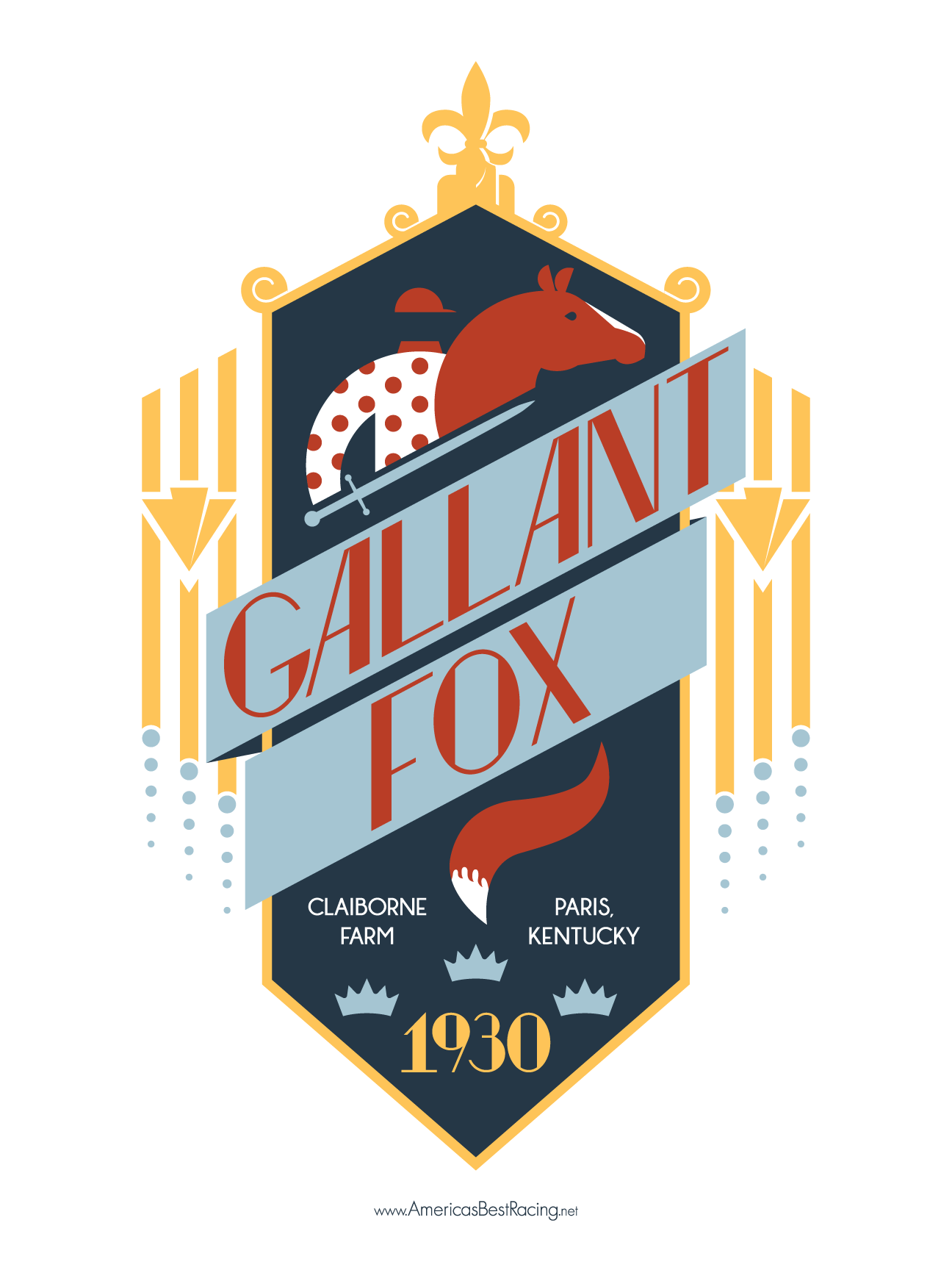 Gallant Fox won the racing Triple Crown in 1930. He was foaled in Kentucky (Claiborne Farms) in 1927, owned by Belair Stud Stable, and was the first  to sire a Triple Crown winner: Omaha. I was asked to create this print in promotion of 
America's Best Racing
.
I wanted to do something deco as a throwback to his era, but also keep it fresh and contempoarary. The type was designed especially for this piece and I used some vibrant 30's-era paintings for color reference.