God's Prototypes
A personal tribute to Gonzo journalist Hunter S. Thompson.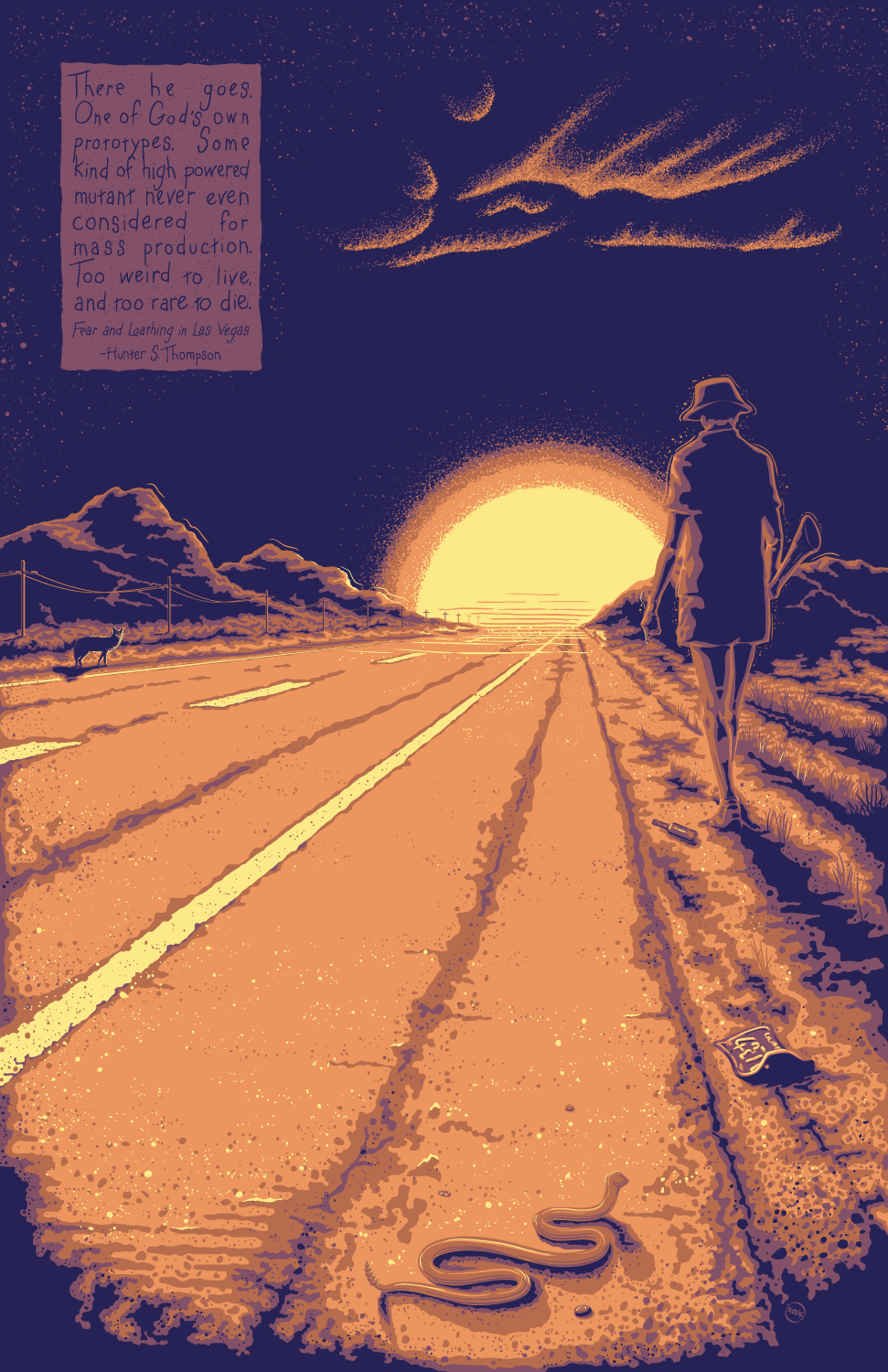 I call this "God's Prototypes" and it was a personal piece that came about when I really needed the creative spark. I saw the quote on Twitter and it stuck with me. This image came to mind, a two-lane road somewhere in the Nevada desert, the sun is setting and the animals are out. A coyote and rattlesnake watch as a ghostly Hunter walks alone, shotgun and cigarette in hand. This isn't a strict
Fear and Loathing in Las Vegas
piece, but rather a homage to the story and the writer. Anyone who could write lines like these knows what it's like to be genuinely strange, just a bit too much for even acceptable oddity.
This was created mostly in Illustrator. I used the pencil tool for a lot of the work, drawing freehand with no reference. I also used a few custom-made brushes. A great deal of the gravel was places a single piece at a time. I wrote the text by hand as well to stick with the rough feel. I chose the colors from photos of the Nevada desert at sunset.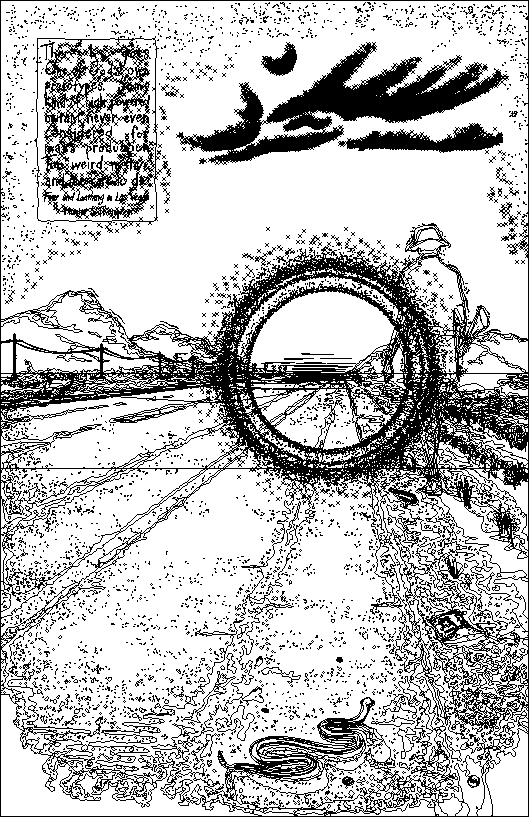 I began with just the scene; a road, some hills, and Hunter. As I went, I added the fun stuff like the animals, utility poles, and the litter. The license plate is a hat-tip to the plate on the "Red Shark" in the Johnny Depp
Fear and Loathing
film. It was a little maddening, but fun at the same time, to create all of these elements.