Her - A Spike Jonze Love Story
An alternative poster for the film Her.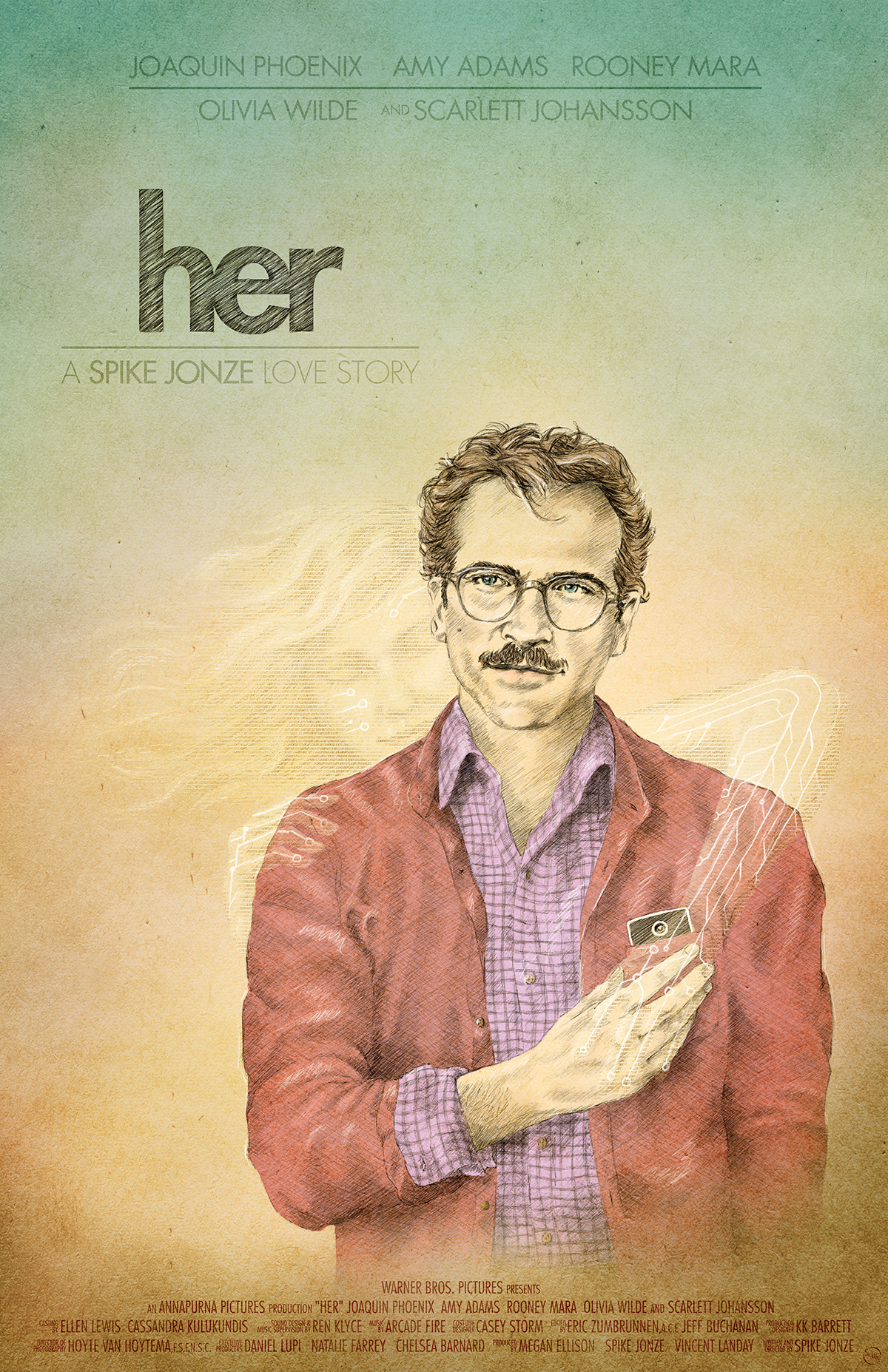 I created this poster for Shortlist.com's
Alternative Movie Poster Gallery
. I was intrigued by the premise of this film, something closer to home in our technology-obsessed culture than I'm sure we'd like to admit. I wanted to translate the warm, sun-toasted colors I'd seen in the trailer and promotional stills, but do something very 'analog'. We see the film's main character Theodore (Joaquin Phoenix) sharing a moment with his digital love, Samantha (voiced by Scarlett Johannson). I chose to make Samantha semi-corporeal, a ghostly figure of binary code and circuits. She's real, yet only to Theodore.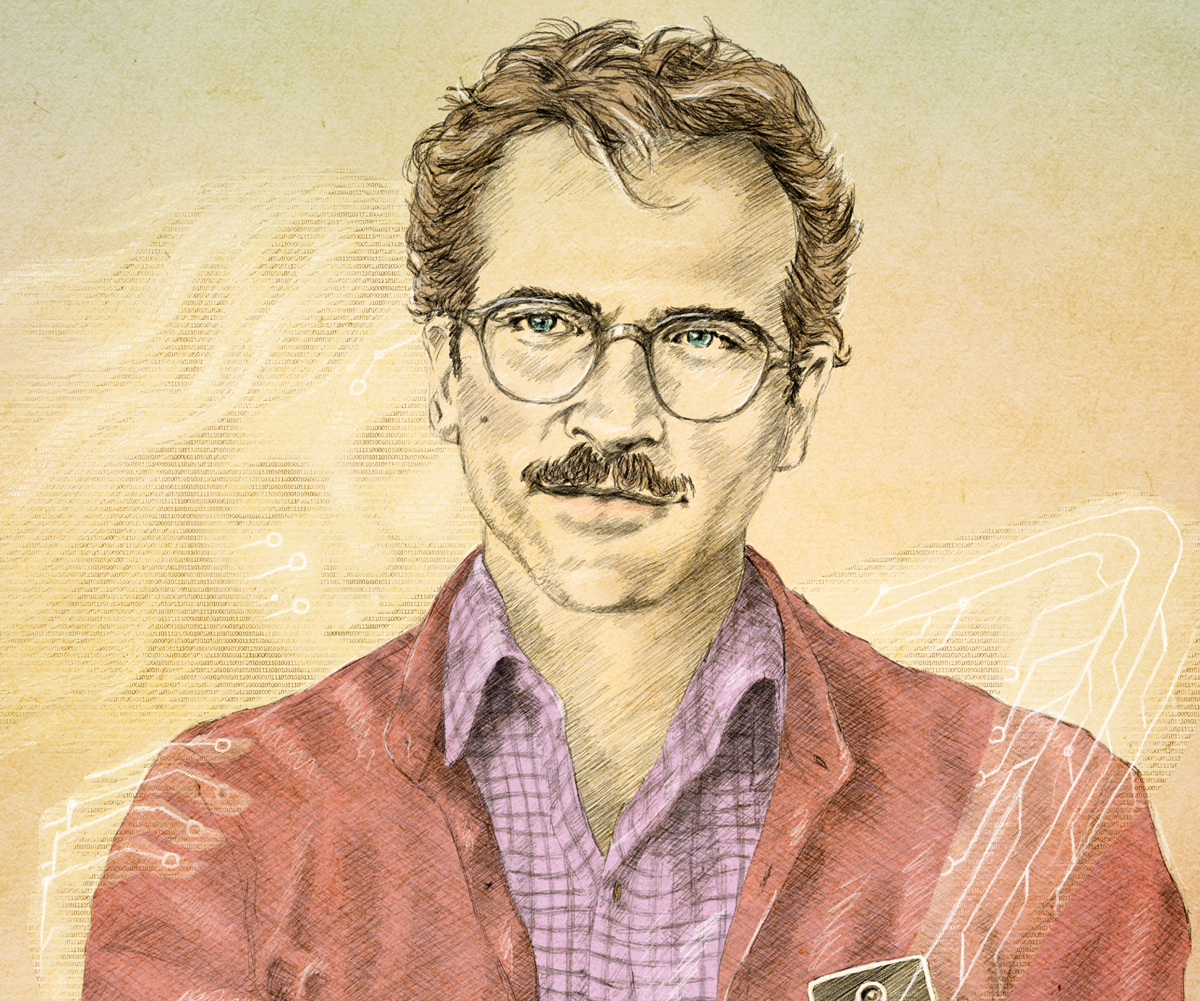 The illustrations were all done freehand in Photoshop using my Wacom tablet.