Hunter S. Thompson: Ready for Anything
A print designed in commemoration of the Hunter S. Thompson essay, 'the Kentucky Derby is Decadent and Depraved'.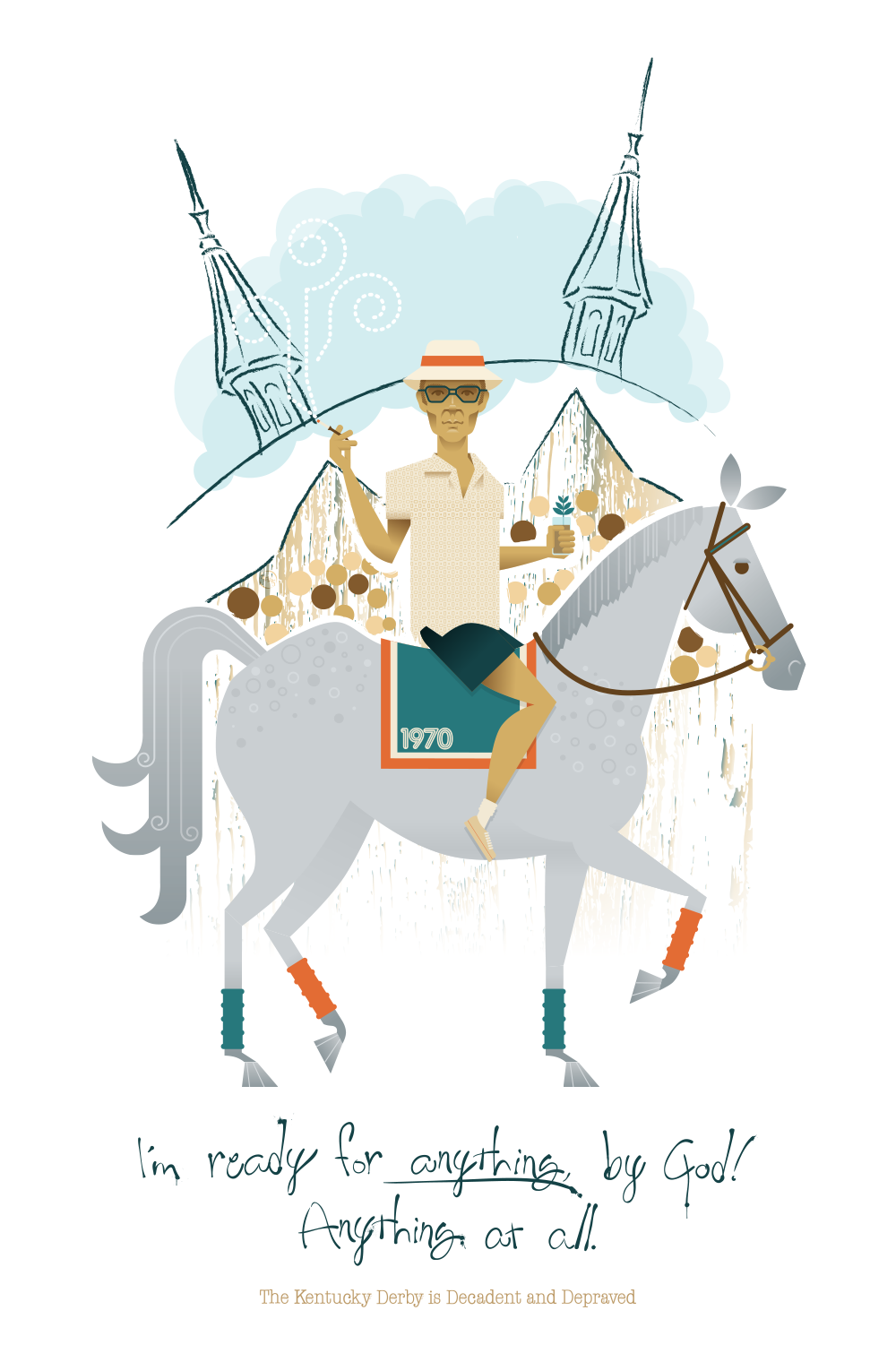 Hunter S. Thompson's essay "The Kentucky Derby is Decadent and Depraved" has become quite a part of my life. With the success of the
last print
I did on this subject, I wanted to do something a little more 'Gonzo'. I adore the quote from the first part of the essay and thought placing Thompson on a horse, a very stylized Churchill Downs in the background, would bring it all together. The great colors for this print were taken from a photo of Thompson in a hotel room (photo below) and he is certainly not without his cigarette holder and a cold mint julep.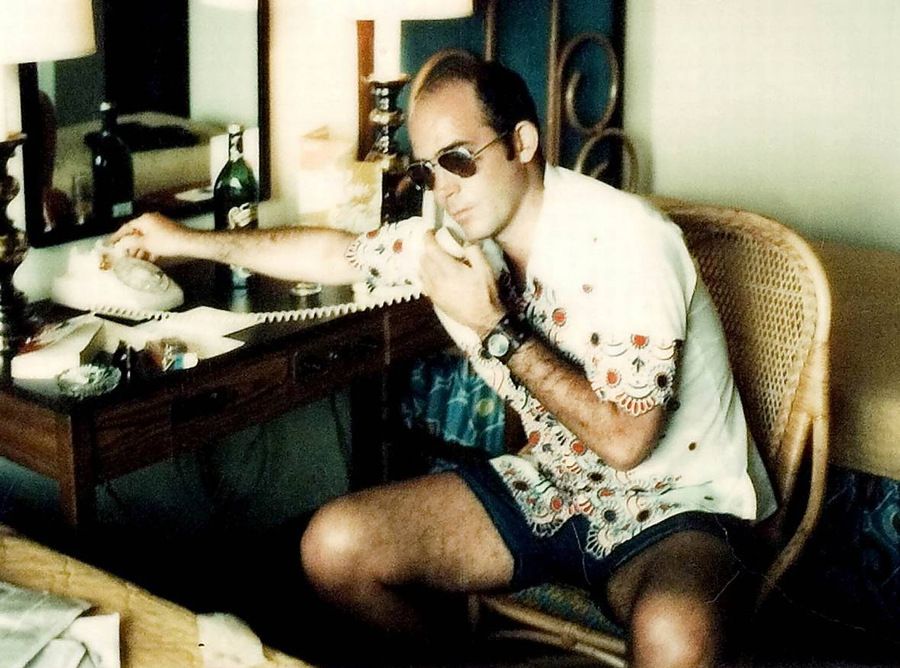 Like the other print, this one was produced and sold by 
Kentucky for Kentucky
 in celebration of Derby week in the Bluegrass.