I created this homage to Bela Lugosi for the
Hero Complex Gallery
show Quotes, Lines, and Lyrics. Tod Browning's Dracula is one of my all-time favorite films, so atmospheric and so legendary. I chose this famous quote to honor the cultural phenomenon spearheaded by Lugosi when we, the moviegoers, first meet Dracula.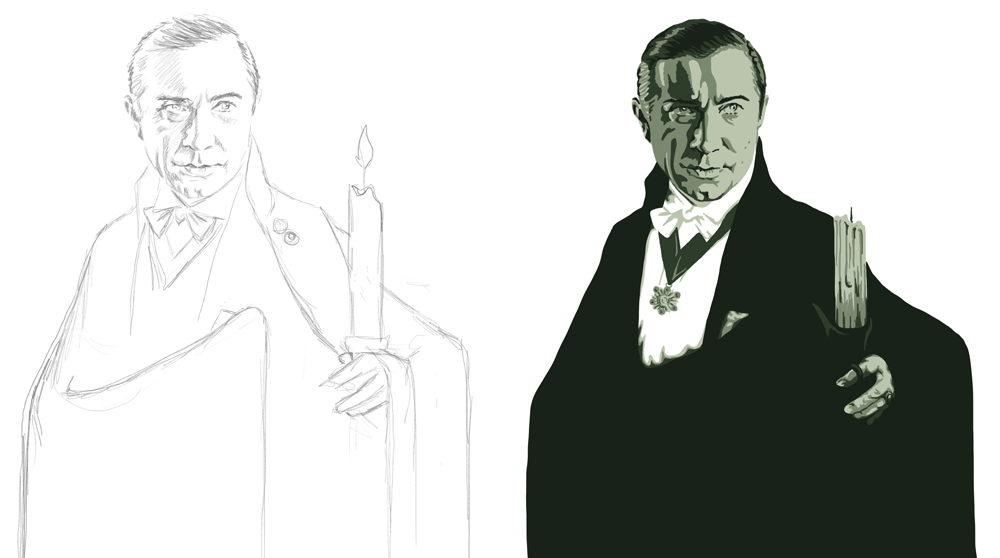 Dracula began as a sketch in Photoshop. The shading was laid over the sketch and then transferred to Illustrator. I had to create the portrait from various photo references to get the staircase and candle pose I wanted. I also created the text, a combination of 'spooky' gothic and deco/30's style.
I used this great studio photo to create my color palette.