Kentucky Food Pyramid
A food pyramid in tribute to gastronomical Kentucky.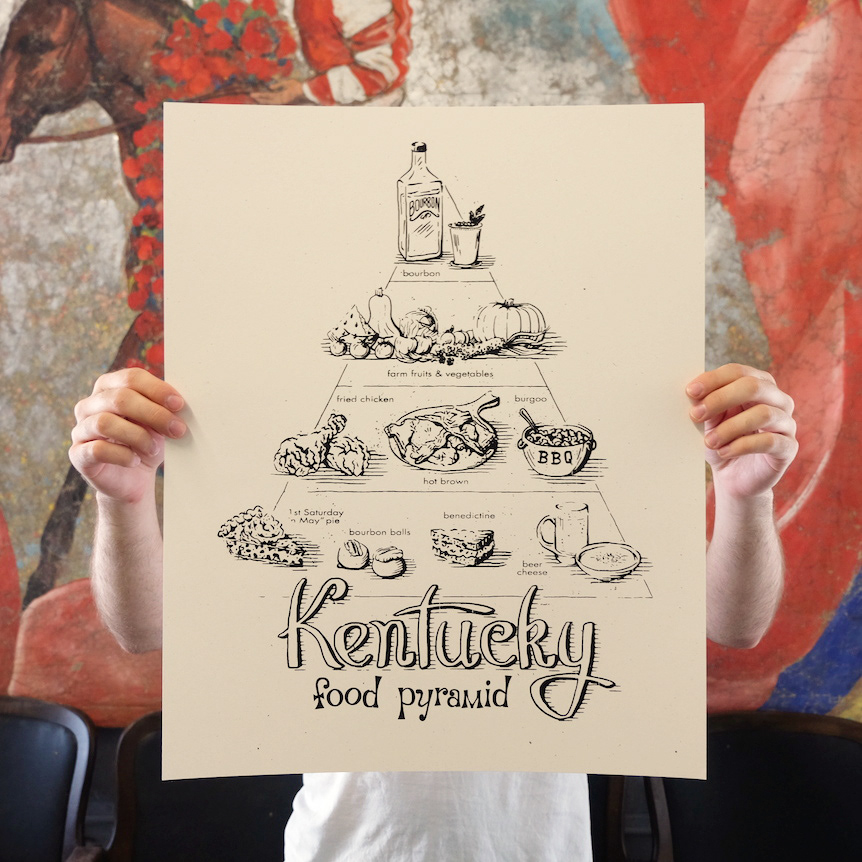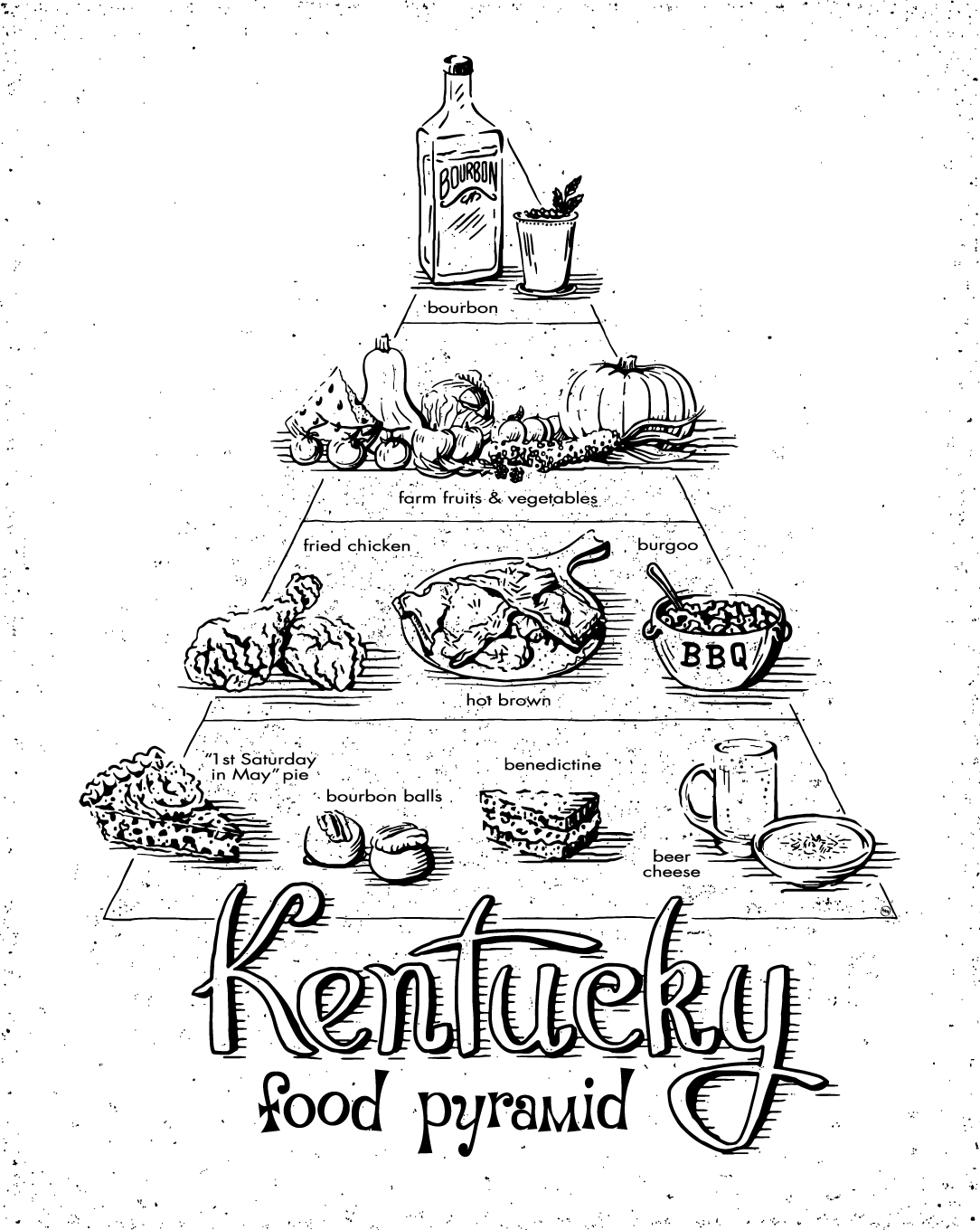 This fun piece was created for 
Kentucky for Kentucky
 to help celebrate Crave Lexington. I was approached with the idea of a food pyramid, done in a retro style, using Kentucky-famous foods. I first drew each of the elements with an inking brush in Photoshop, then the title text. These were taken into Illustrator and the label text and noise were added.