Louisville Magazine
Illustrations created for Louisville Magazine, various styles.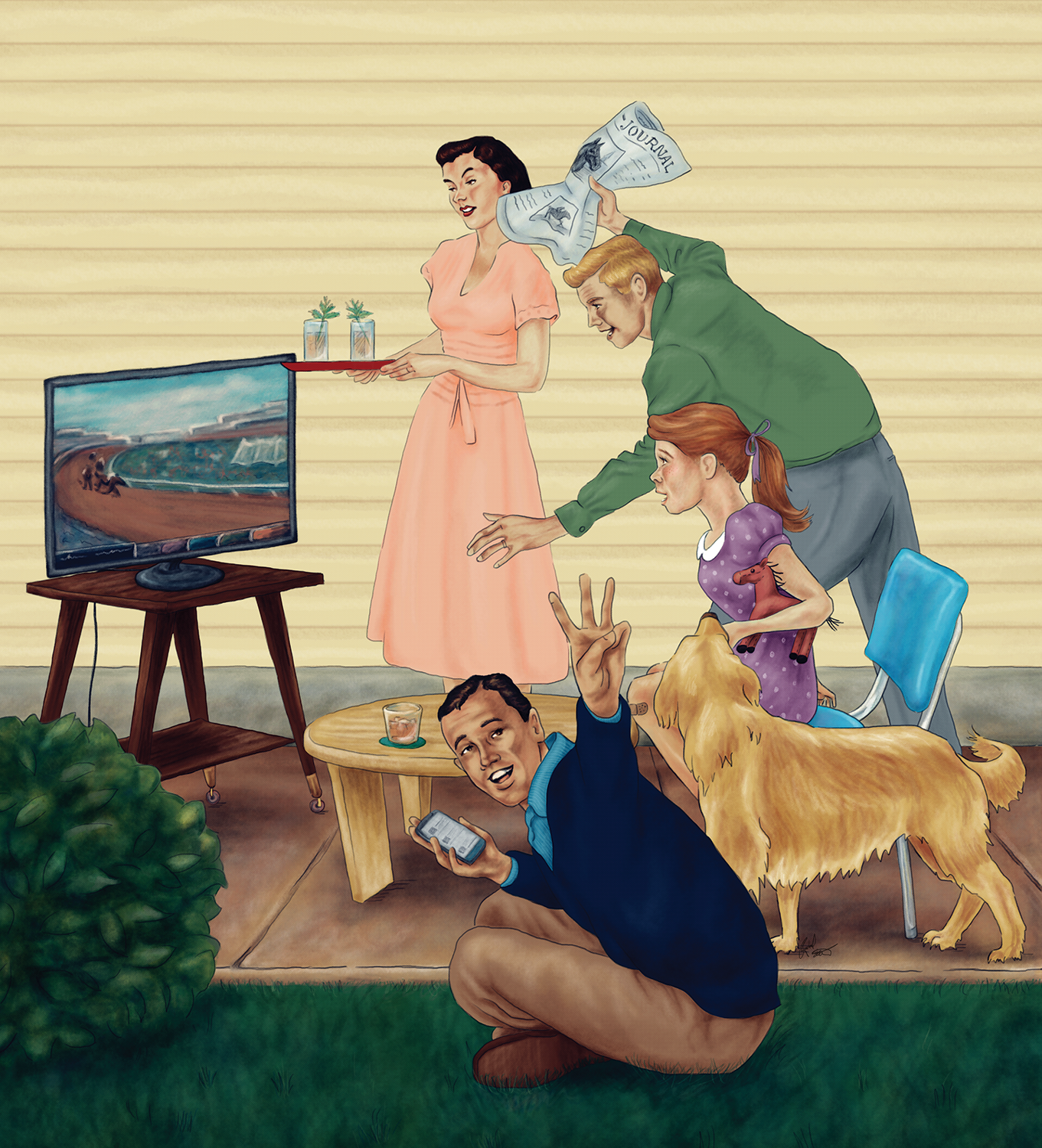 This illustration was commissioned for the October cover. They wanted to mimic a vintage 50's style while adding modern touches. I used special drawing and painting brushes in Photoshop to create this piece 100% by hand. Some color change needed to occur for them to use the text colors they desired as you can see on the final layout below.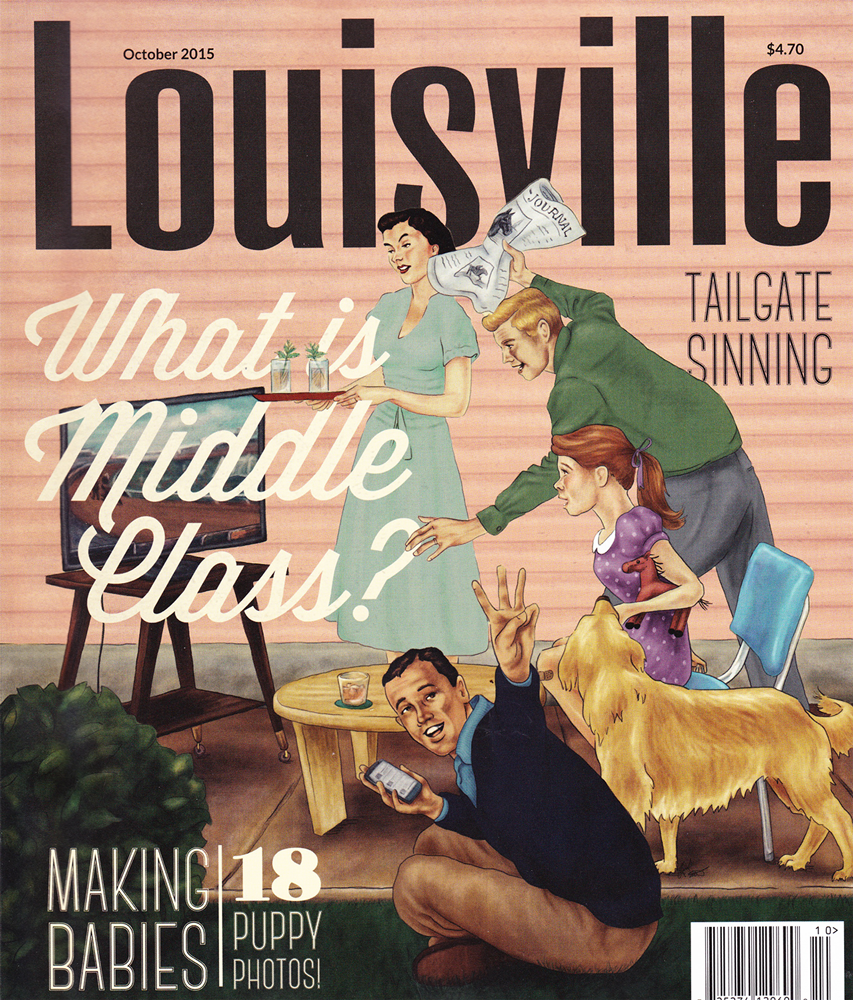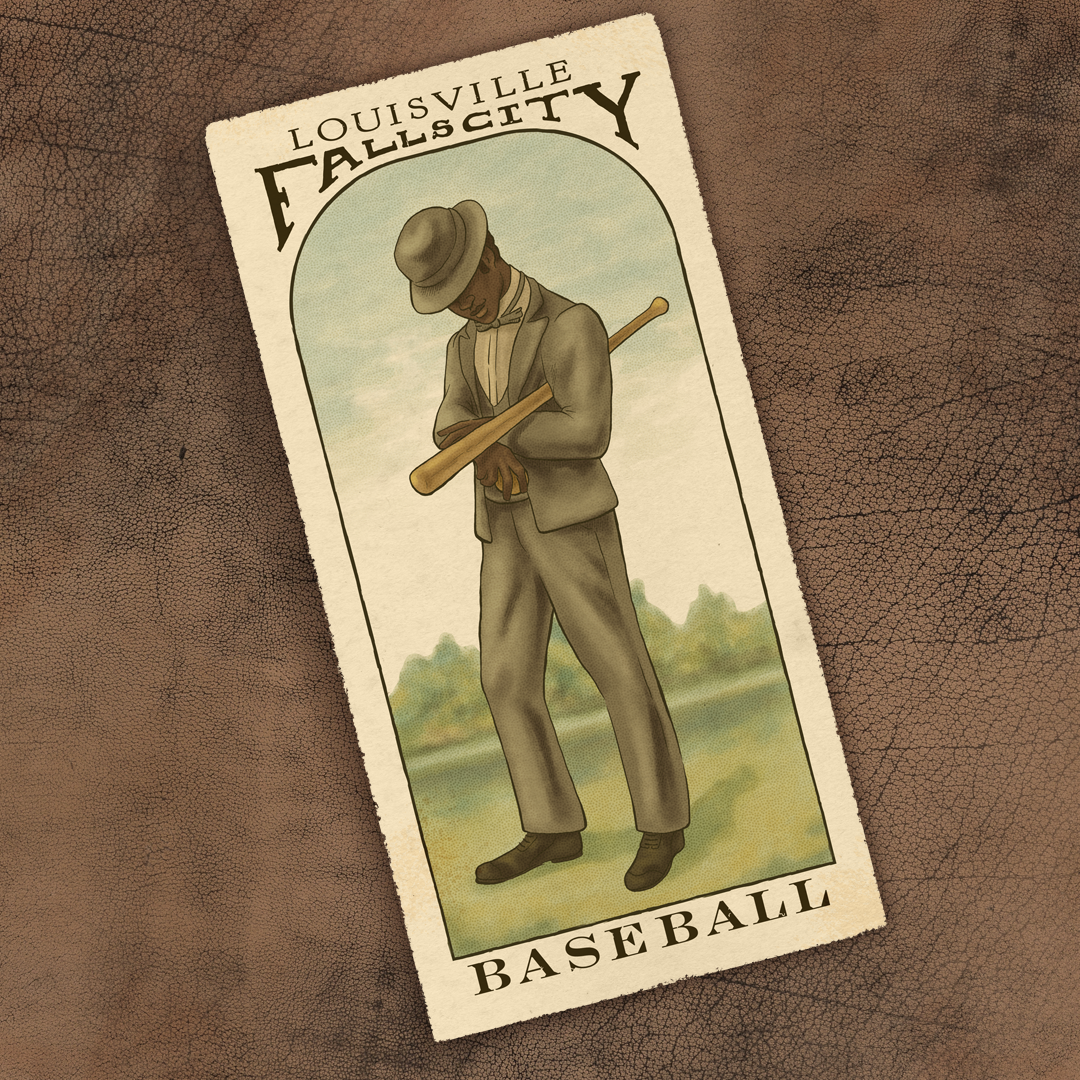 The baseball card, late 1800's style, was for an article on Louisville's African American team, the Falls City. Since there are no photos of the team and what they wore, I chose to depict the un-named player in portrait dress. I love the colors and textures of this era of printing so this was a fun project.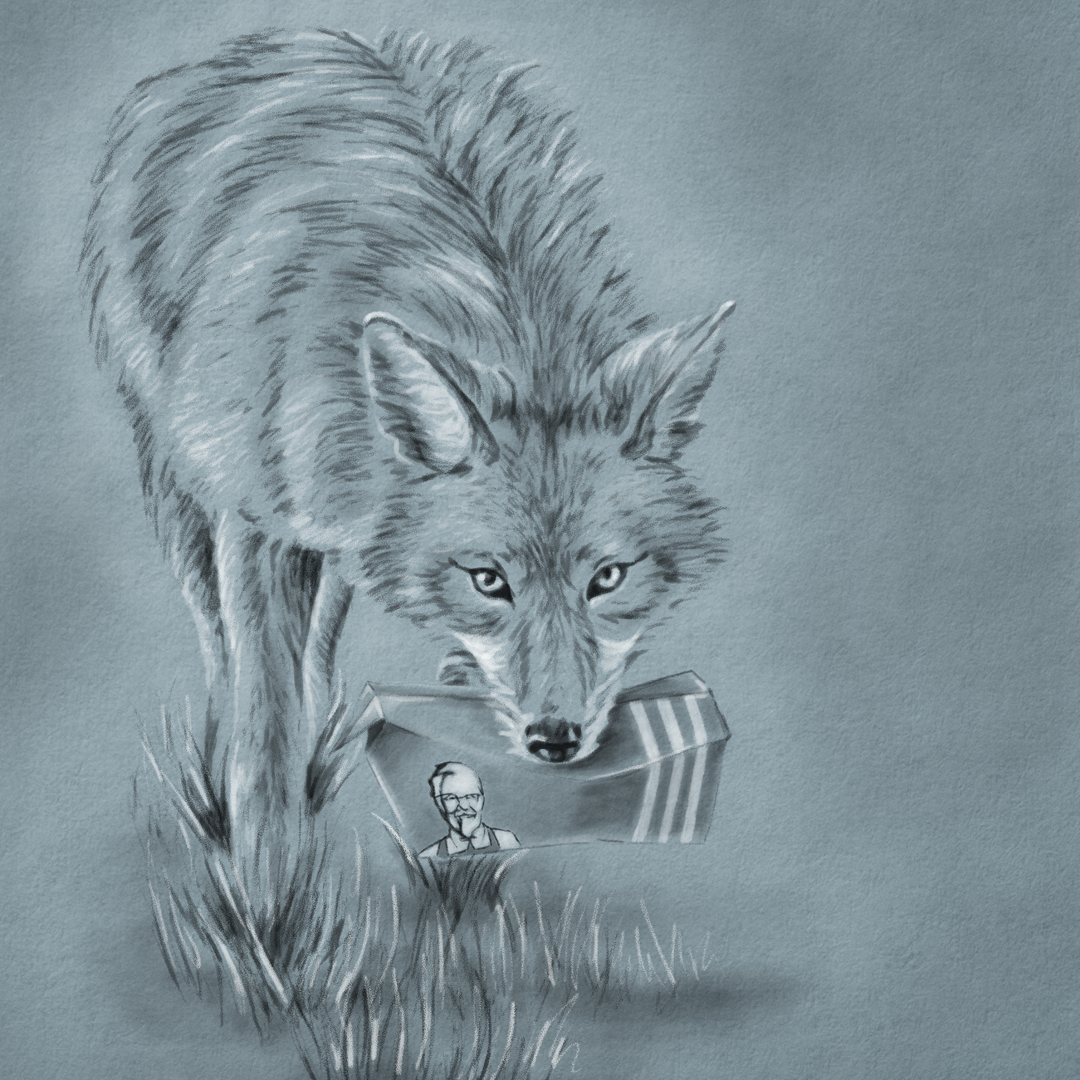 The art director specifically asked for a coyote with a KFC box in its mouth and come on, how could I refuse such an awesome request!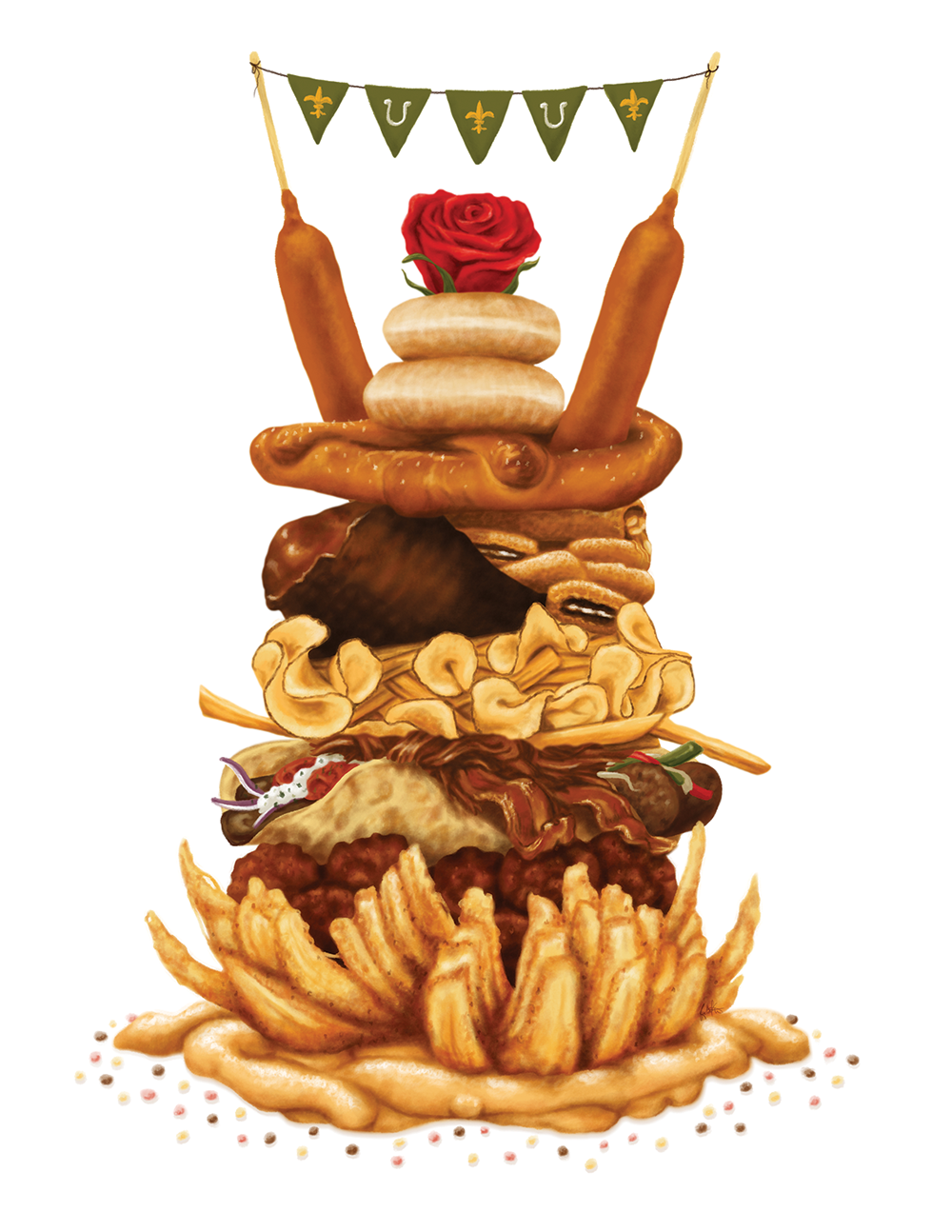 In celebration of the 'Chow Wagon', a Derby Festival staple, I was asked to create a pile of carnival food. Each item was created using little to no reference. Seems I have a photographic memory for 'bad for you' food.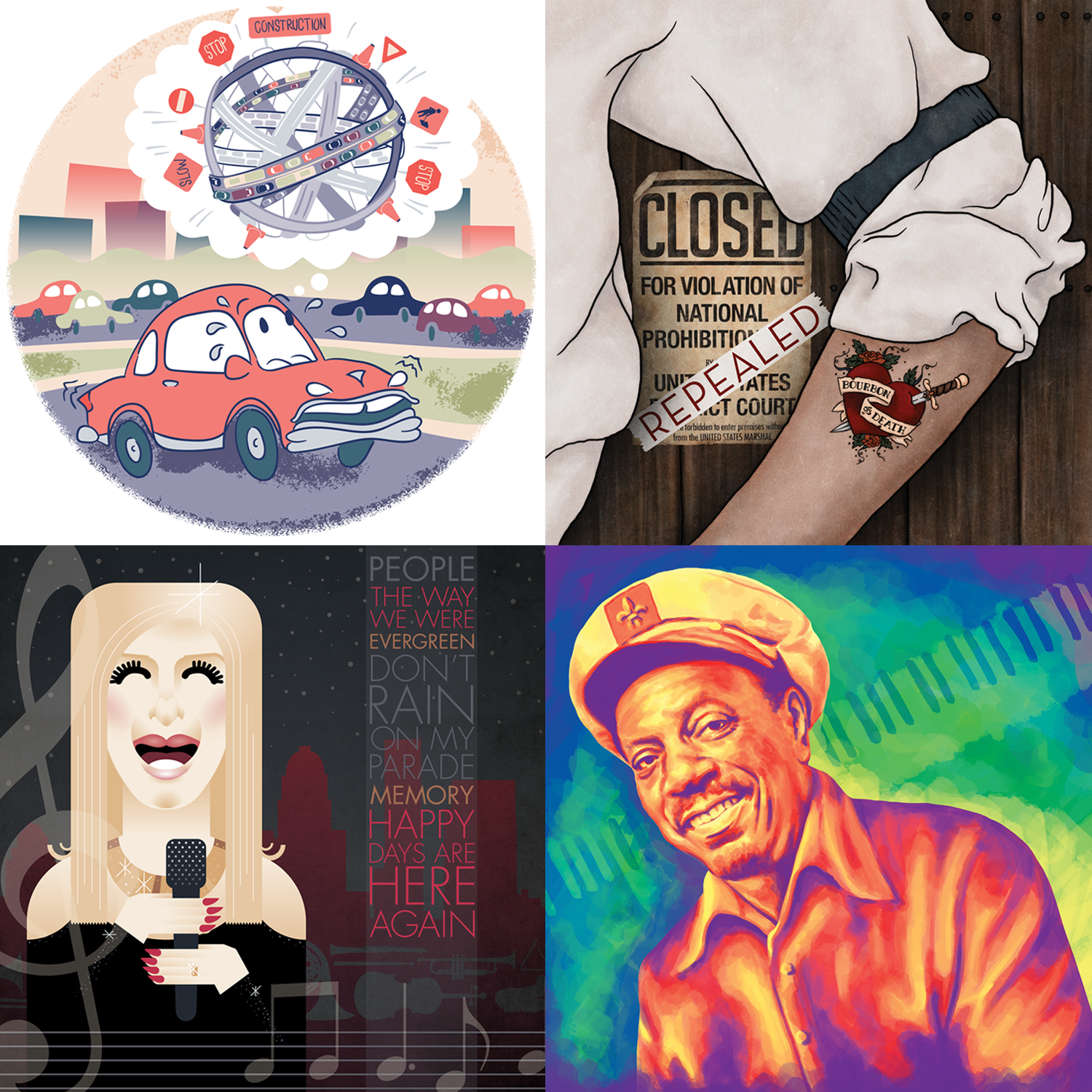 Here are a few of the smaller, 'arts section' illustrations I've done. Top left and clockwise: a freehand vector illustration about traffic woes in Louisville, Repeal Day for December 2015, a caricature of Babs for January 2016, and Louisville-born jazz musician Johnny 'Hammond' Smith for February 2016.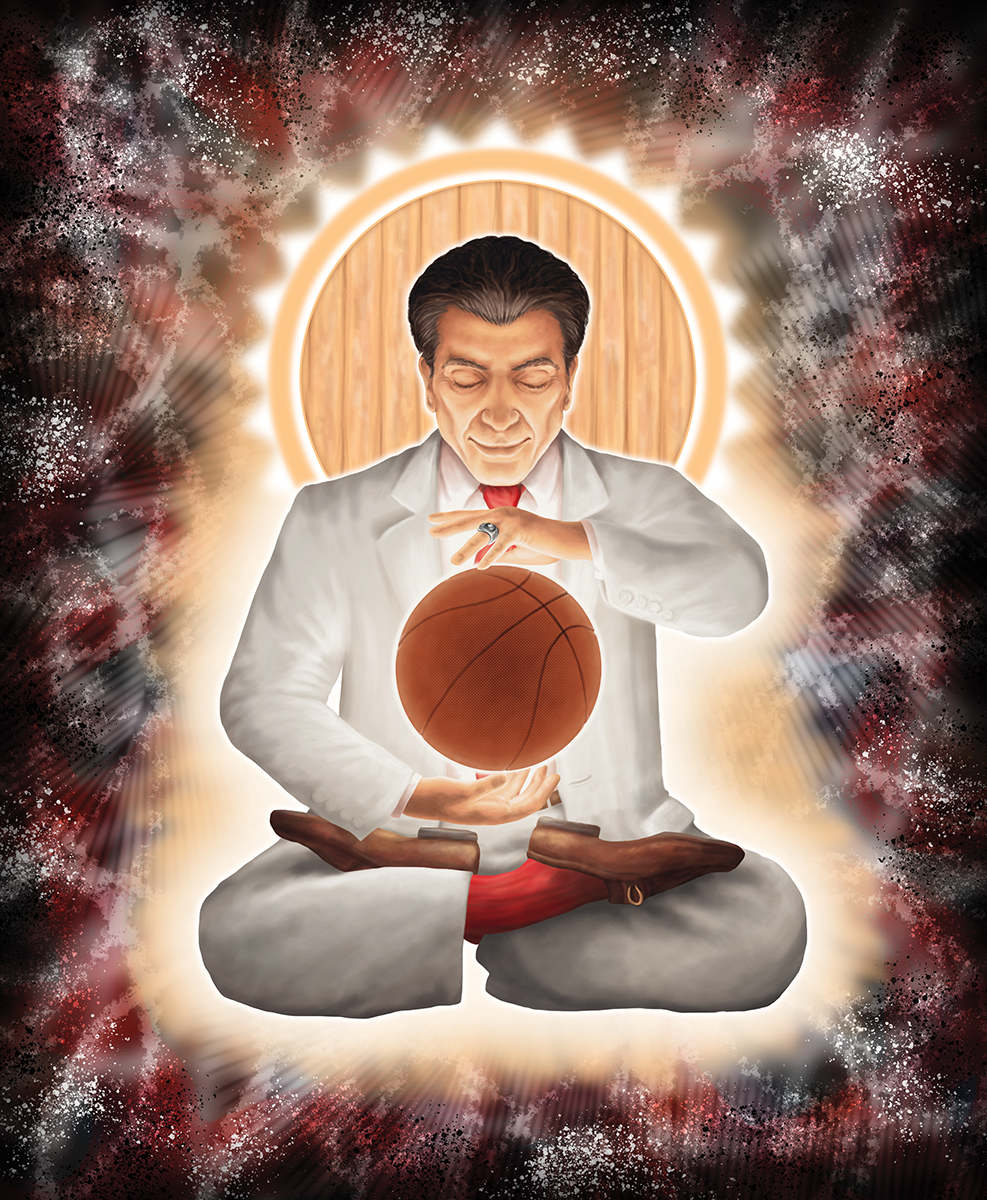 This was commissioned for the March 2016 issue. The request was Rick Pitino in lotus position, wearing his white suit with red socks and tie, a hovering basketball between his hands, with an aura glow and chaos behind him. Surprise, surprise, there are no photos of such a thing, so it was quite something to create out of thin air.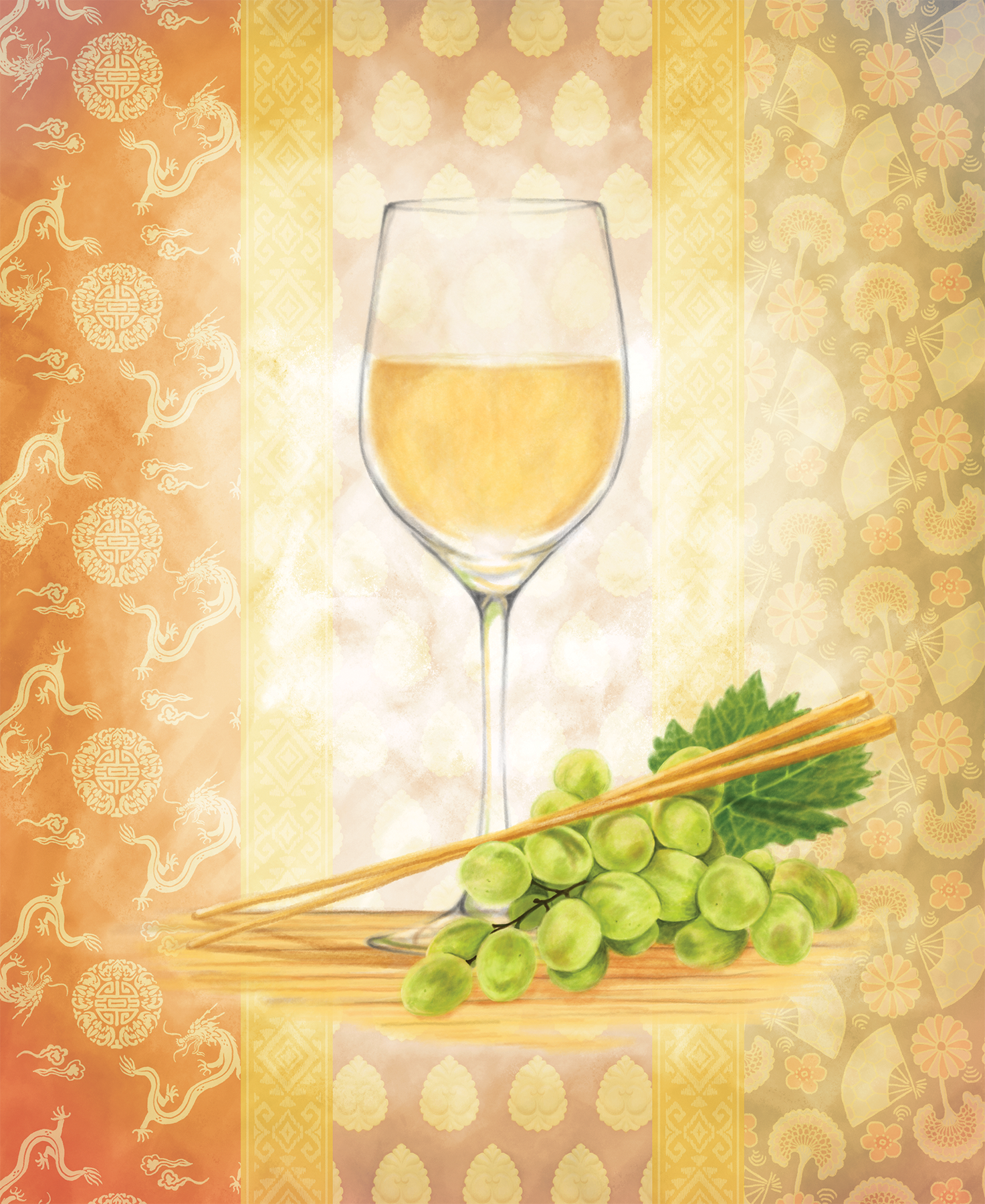 I used watercolor brushes to paint this rich wine glass illustration to accompany a piece about the lack of wine choices at ethnic restaurants. The 'fabric' swatches in the background were inspired by different cultures of the eateries mentioned and done from the ground up in Photoshop.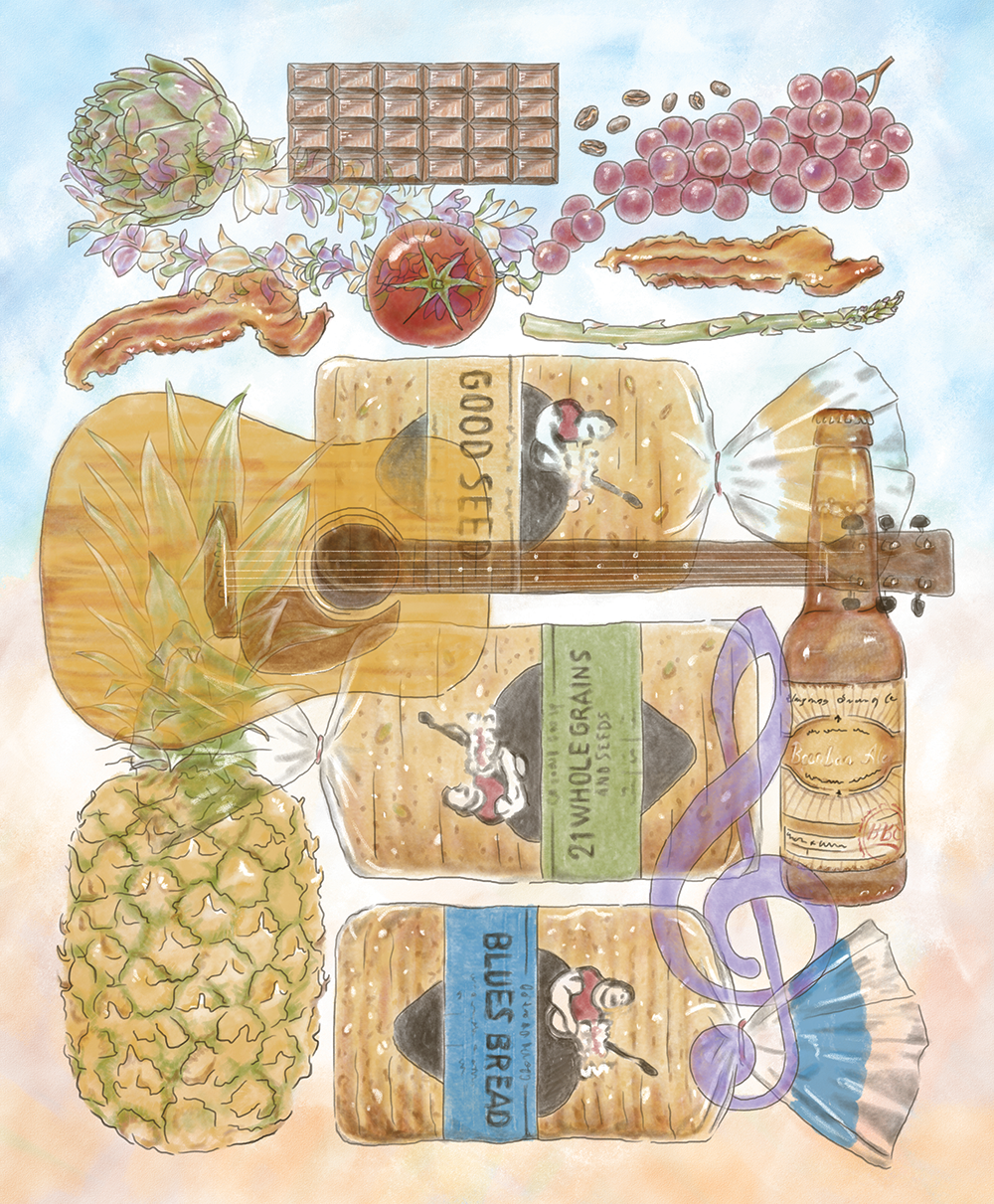 This was done to accompany a piece about Lucky's Market. I chose items from the store with relevence to the article as well as fun shapes and colors. The guitar, lei, and treble clef were added to call back to the article's mention of the music played at the store. This was created freehand in Photoshop with a Wacom tablet and special brushes.