Nightcrawler
An alternative movie poster for the film Nightcrawler starring Jake Gyllenhaal.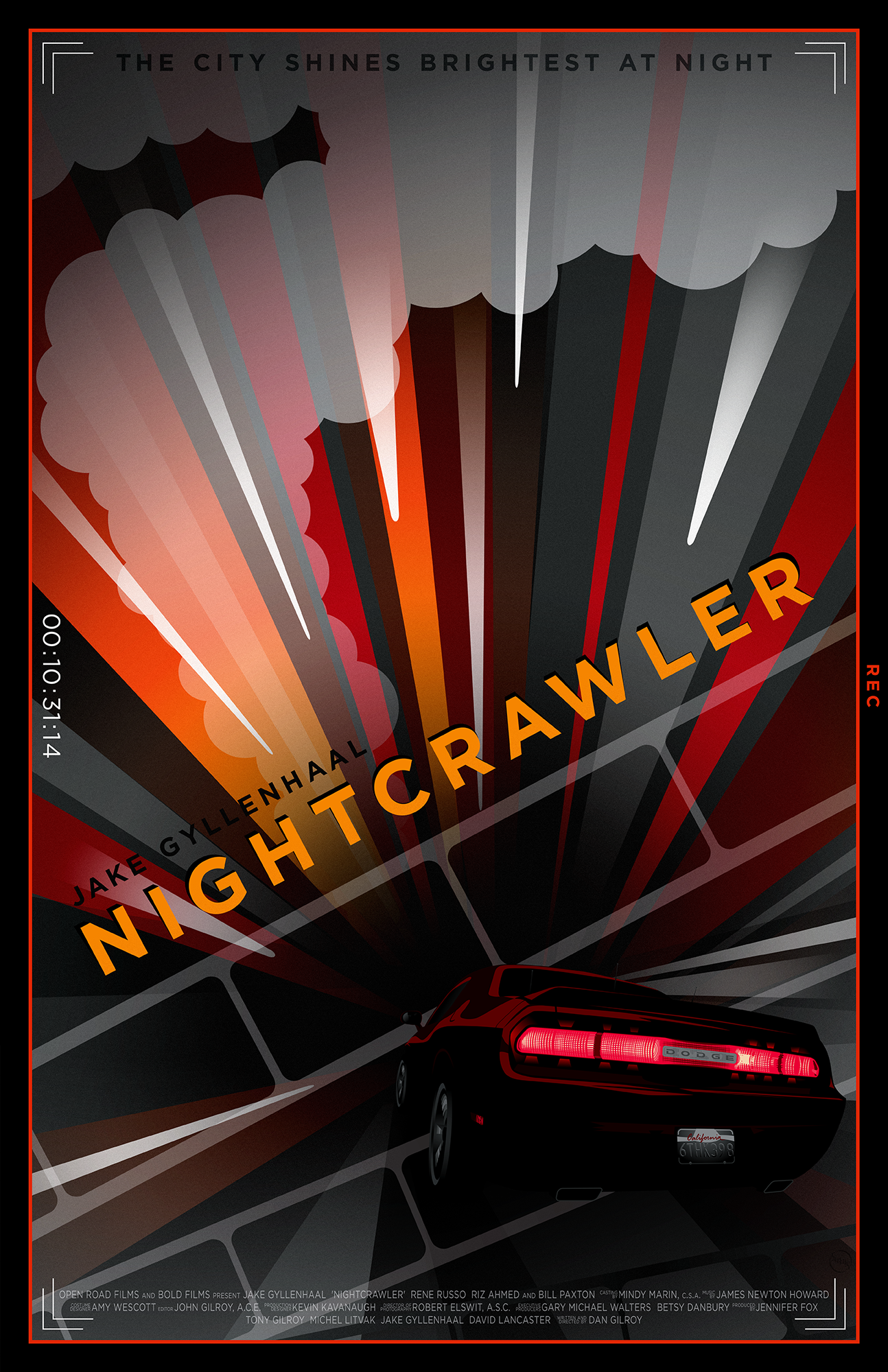 I created this vector poster for
Shortlist's Alternative Movie Poster Gallery
. I was really enticed by the car, a bright red Challenger SRT8, and wanted to show the urgency of the main character as he tries to get the best shots. The car is speeding into the infinite distance in search of some crash or disaster. The border is supposed to emulate the display of a digital video camera with the time stamp reflecting the domestic release date of the film. This piece was partially inspired by Charled Demuth's
The Great Figure
.