Various Kentucky Projects
A collection of various Kentucky-related designs.
Anyone can see how much I love Kentucky. And really, there's not much to NOT love about the Bluegrass state. I've been immensely honored to work with
Kentucky for Kentucky
over the past few years. I'm always ready to flesh out their ideas and toss in some of my own. It's good to stretch the creative muscles and test your versatility. All of the designs are property of KY4KY unless otherwise noted.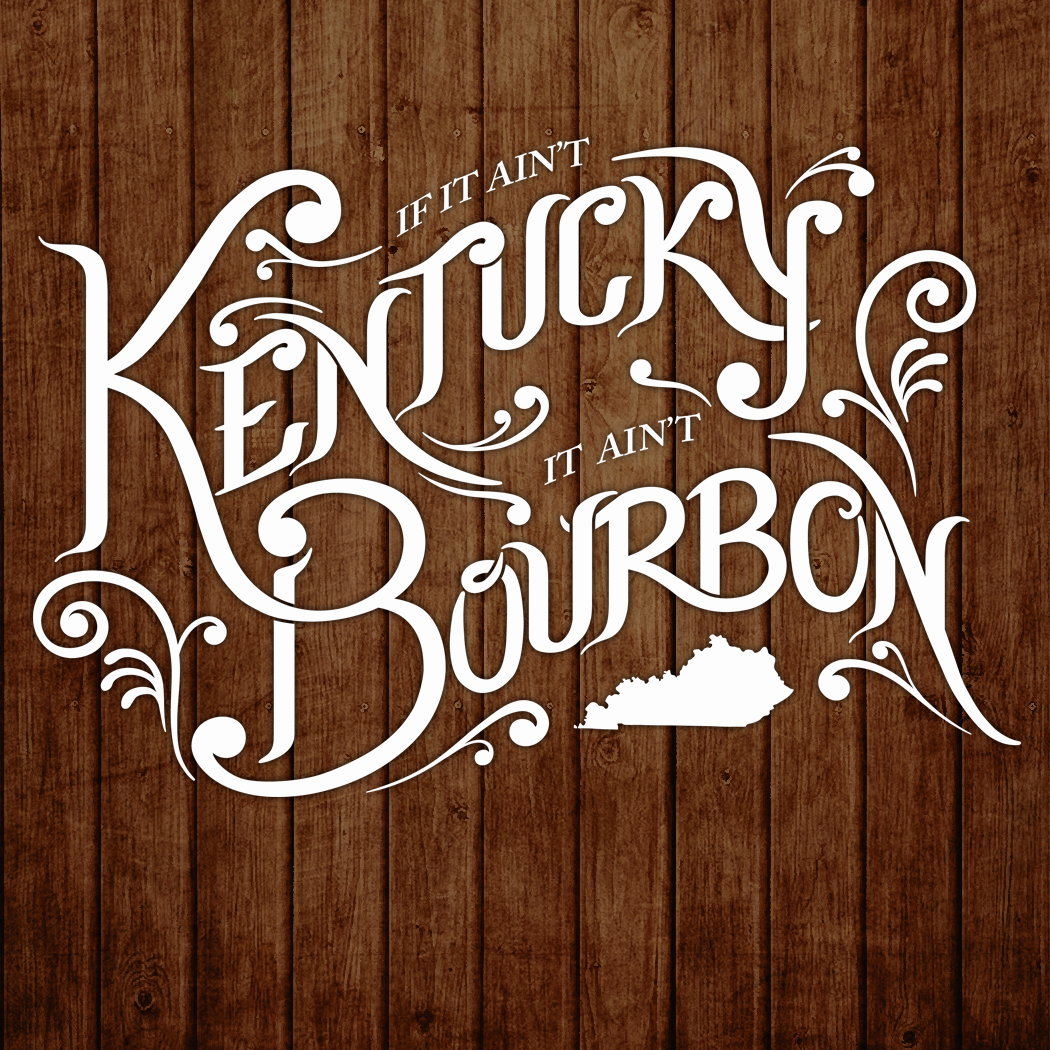 This hand lettering piece was done for Kentucky for Kentucky with the intent of becoming the etched glass pictured below.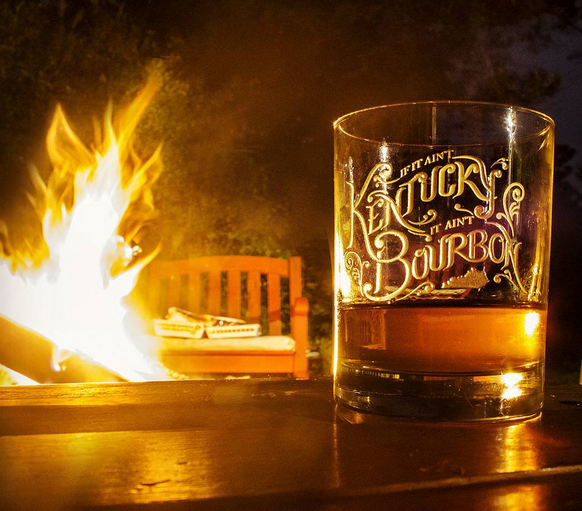 'Cocaine Bear' is somewhat of a celebrity thanks to Kentucky for Kentucky. They asked for a very 80's design, something 'Miami Vice'. Working on this design hurt my eyes a little.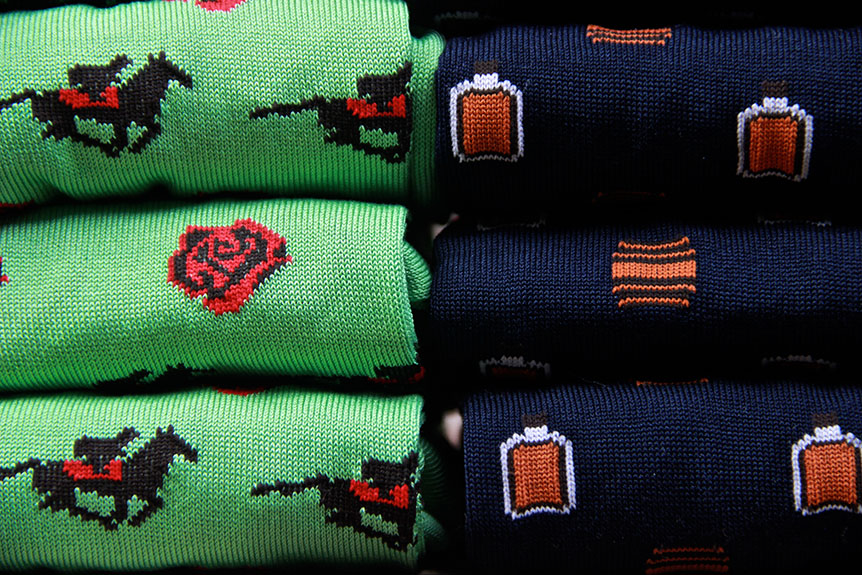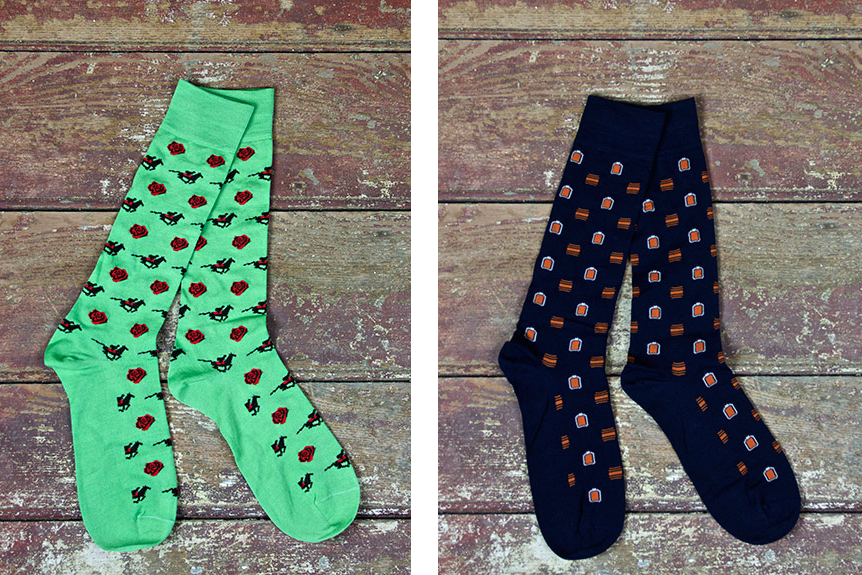 I had never designed socks before, so this was a learning experience. I was asked by KY4KY to create some patterns to honor derby and bourbon, so naturally, we have roses, horses, barrels and bottles. The next designs were to celebrate fried chicken and yet more horses.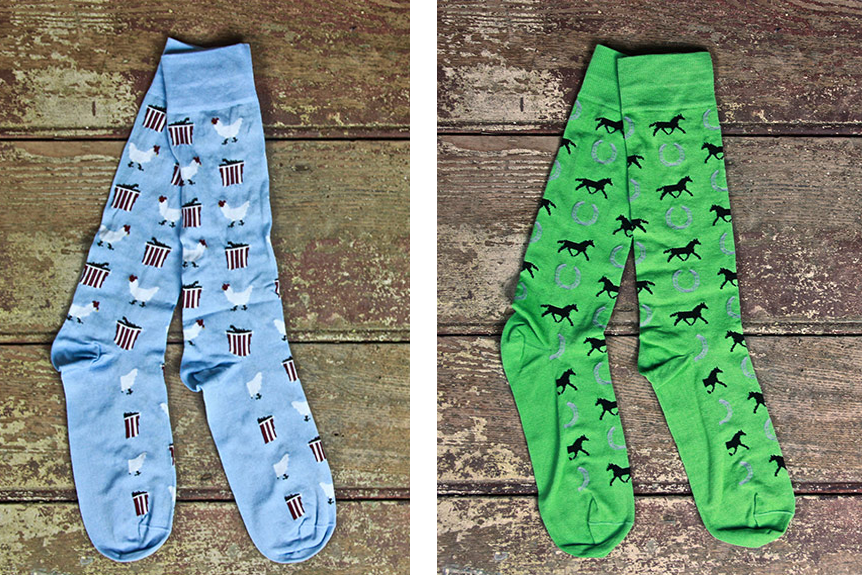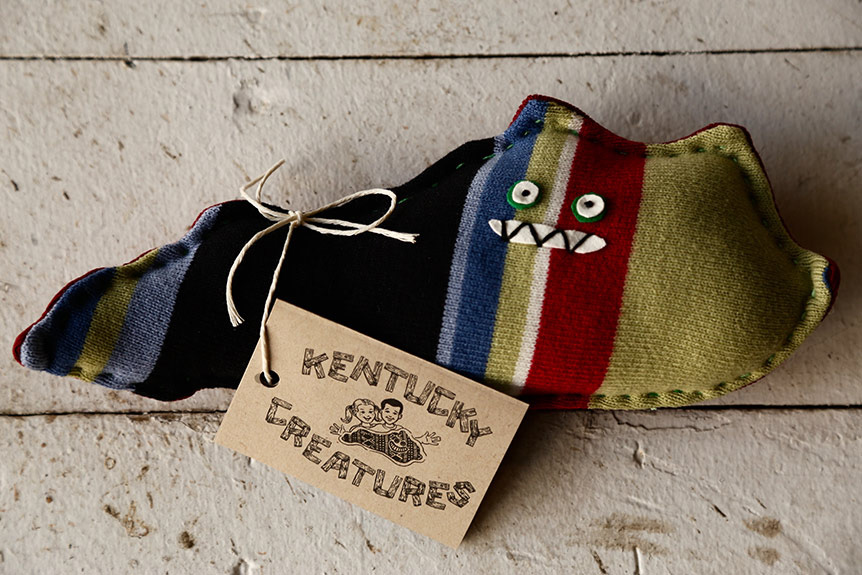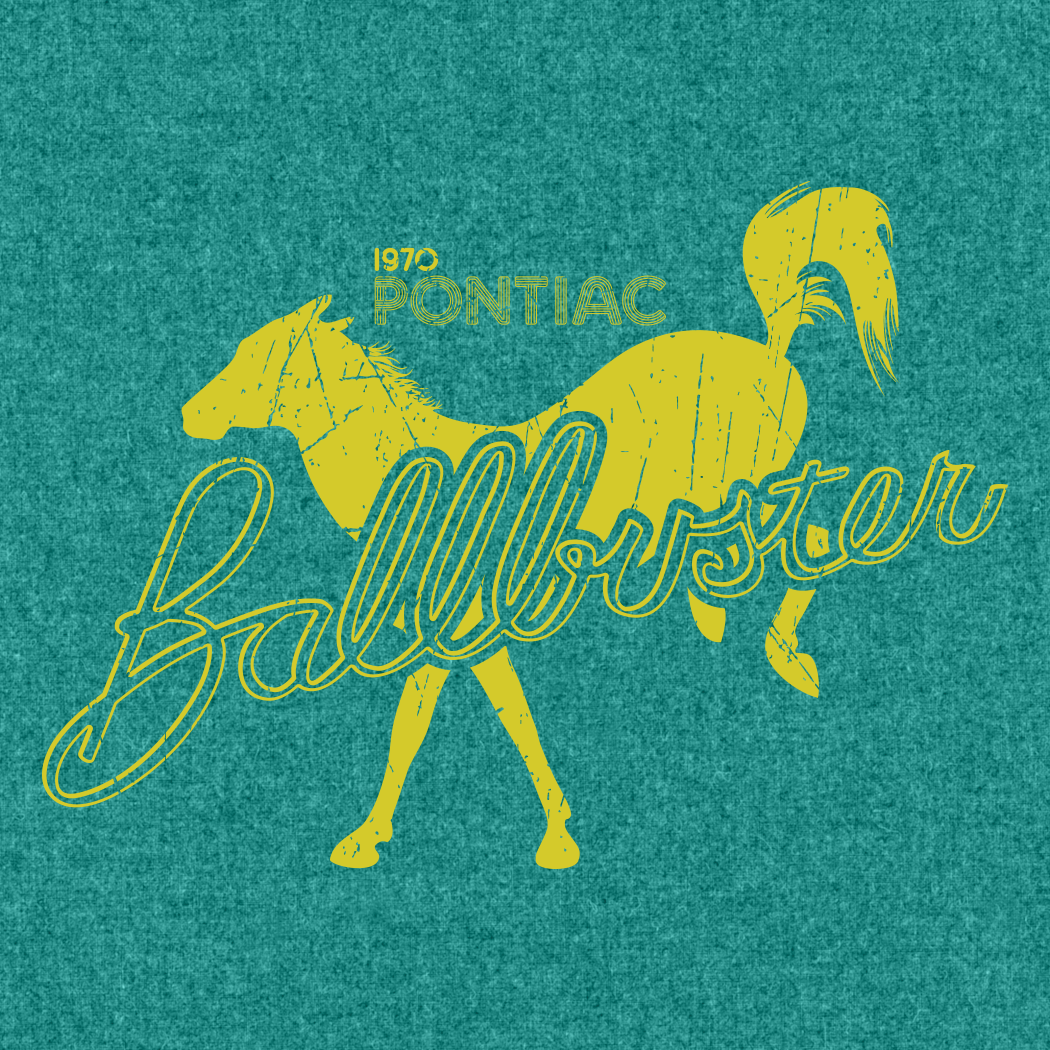 This shirt was inspired by Hunter S. Thompson's essay "The Kentucky Derby is Decadent and Depraved". I thought it would be fun to 'brand' the Pontiac Ballbuster he rented while he was in town. The design only made it to prototype phase. It was a little too obscure for a wide audience.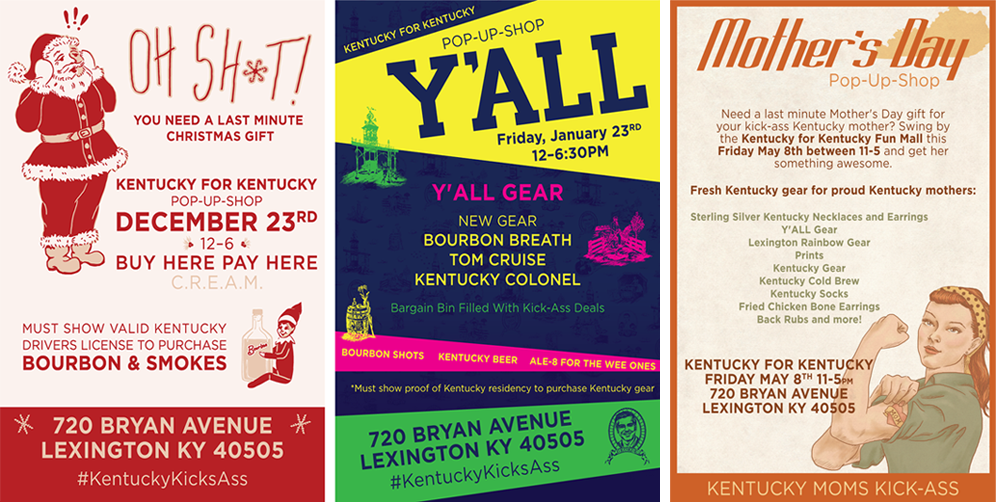 Sometimes I'm asked to create ads for KY4KY sales, text supplied by them of course. Santa and the bourbon-swilling Elf on the Shelf were done in a vintage 50's style. I used my Kentucky Toile illustrations in the 80's neon design and a reinterpretation of 'Rosie' on the Mother's Day ad.